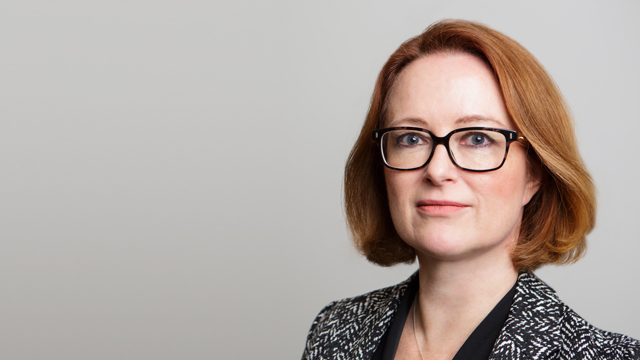 Amanda Hunter is a labour and employment lawyer in Hicks Morley's Toronto office.  She advises clients in both the private and public sector on all labour, employment and human rights issues. She has a particular expertise in the application of the Ontario Employment Standards Act, 2000 and minimum standards legislation in other provinces, providing strategic advice on compliance issues including facilitating audits and mitigating non-compliance risks. She regularly appears as counsel on behalf of employers before the courts, labour arbitrators, the Ontario Labour Relations Board and the Human Rights Tribunal of Ontario.
Amanda regularly represents a number of GTHA hospitals at arbitration and also advises on other issues relevant to hospitals including advice regarding the Public Sector Labour Relations Transition Act, the Broader Public Sector Accountability Act and the new Broader Public Sector Executive Compensation Act, 2014. 
Practice Areas
Awards & Recognition
Who's Who Legal (2018-2019)
Labour & Employment Law
Memberships & Affiliations
Canadian Association of Counsel to Employers – Member
Canadian Bar Association – Member
Ontario Bar Association – Member (Administrative and Labour & Employment Law Sections)
American Bar Association International Employment Committee – Member
Select Publications & Presentations
"2018 Annual Conference of the Section of International Law" American Bar Association (April 17-21, 2018)
"Employment & Labour Law Update and Refresher" CHEC (December, 2018)
"Labour Arbitration Advocacy" The Advocates' Society (March 6, 2018)
"Bill 148 Bootcamp 2018" Ontario Municipal Human Resources Association (February 23, 2018)
"Bill 148: Fair Workplaces, Better Jobs Act" Ontario Association of Fire Chiefs (OAFC) Labour Relations Seminar, Toronto (January 17 & 18, 2018)
"Employment Law in Nigeria", Employment Law World Tour (December 6, 2017)
"Terrorism & The Workplace: What Is An Employer To Do … Or Not?", American Bar Association 2017 Spring Meeting, Washington, DC (April 27, 2017)
"Fraud Happens: How To Prevent It and What To Do About It", Benefits Outlook Signature Series – Canadian Pension & Benefits Institute, Toronto, ON (April 27, 2016)
"HR Connections, Managing a Workforce Across EMEA and the Americas" London, UK (December 8, 2015)
Education
University of Manitoba, LL.B.
University of Toronto, B.A.