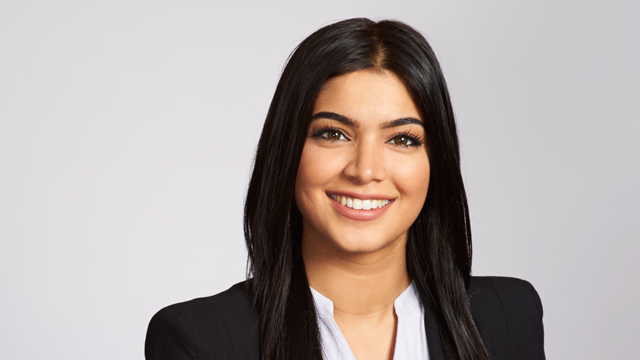 Anna Karimian is a labour and employment lawyer in Hicks Morley's Toronto office. She advises public and private sector employers on a wide-range of labour and employment issues, including human rights and accommodation, grievance and interest arbitrations, collective bargaining, occupational health and safety, employment standards and employment contracts.
While completing her Juris Doctor degree at the University of Ottawa, Anna acted as the co-chair for the Employment and Labour Law Student Society and she also acted as a representative of the Health Law Students' Association. Prior to law school, Anna obtained her Master of Arts in International Relations from McMaster University and Honours Bachelor of Arts from Western University, majoring in International Relations. Anna articled with the firm before returning in 2016 as an associate.
Select Publications & Presentations
"Human Resources Law: The Year in Review" AdvantAge Ontario (January 26, 2018)
2018 Ontario Association of Fire Chiefs (OAFC) Labour Relations Seminar
2018 OMHRA Conference Spring Workshop
"Arbitration Update" and "Health and Safety at Work: An OHSA Update" HRPA Durham Chapter: An Employment & Labour Law Update (June 9, 2017)
"Recent Tribunal Decision: A Human Rights Update," "Constructive Dismissal & Suspensions" and "Employment Standards Act Updates & Case Law" HRPA- Peterborough Chapter's Annual Employment Law Event: Starting 2017 Off Right (January 25, 2017)
2017 Ontario Association of Fire Chiefs (OAFC) Labour Relations Seminar (January 18-19, 2017)
Education
University of Ottawa, J.D.
McMaster University, M.A.
Western University, B.A. (Hons.)