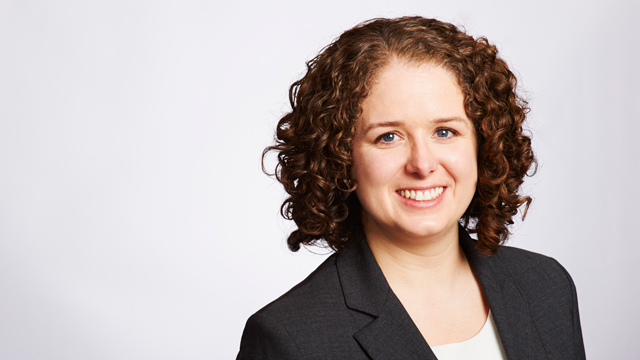 Anne Lemay is a labour and employment lawyer in Hicks Morley's Ottawa office. Anne provides advice and representation to both private and public sector employers on a wide range of labour and employment issues including human rights and accommodation, grievance arbitrations, wrongful dismissals, employment standards, and worker's compensation.
Anne maintains a fully bilingual practice. She provides clients with ongoing support and advice in matters pertaining to legislative compliance, contracts drafting and policy implementation.
She is a graduate of the joint common law and civil law program at the Université de Montréal. Prior to law school, Anne obtained a Master of Arts and Bachelor of Arts in Linguistics from the University of Ottawa.
Memberships & Affiliations
Canadian Bar Association – Member
Ontario Bar Association – Member (Official Languages Sub-Committee)
Association des juristes d'expression française de l'Ontario – Membre
County of Carleton Law Association – Member
Select Publications & Presentations
"A Human Rights Update & Bill 148 Update" HRPA North Bay (May 26, 2017)
"An update on Accommodation & Gender Identity and Gender Expression" Eastern Ontario Municipal Human Resources Association (May 4, 2017)
"The Ontario Human Rights Commission Provides Guidance for Employers on Disability Accommodation" Reaching Out – Thirteenth Edition (March 27, 2017)
"Medical Marijuana in the Workplace" HRPA Ottawa Chapter Dine and Learn (March 23, 2017)
"Legal Update" Excellence in Manufacturing Consortium, Brockville, Ontario (September 22, 2016)
Education
Université De Montréal, LL.B., J.D.
University of Ottawa, B.A. (magna cum laude), M.A.