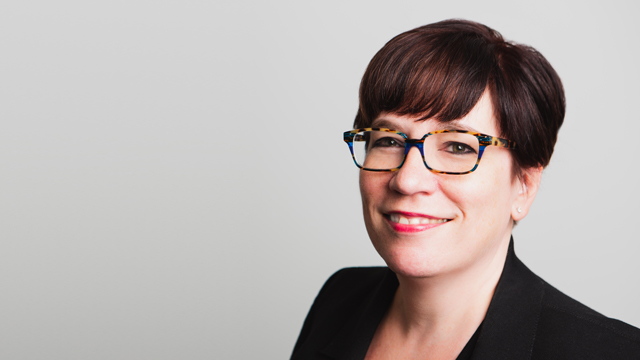 Catherine Peters is a human resources lawyer in Hicks Morley's Toronto office. She provides strategic advice to employers on a wide variety of human rights, employment law, labour relations and administrative law issues. She regularly advises post-secondary education clients on a variety of issues relating to their relationships with their students.
Catherine frequently appears as counsel before arbitration boards, federal and provincial human rights tribunals, unjust dismissal adjudicators and other administrative tribunals.
Catherine was the inaugural chair of the firm's Diversity, Equity and Inclusion Committee, having been recognized with a Lexpert Zenith Award, Celebrating Diversity and Inclusion.
Practice Areas
Awards & Recognition
The Best Lawyers in Canada™ (2022-2023)
Labour and Employment Law
Lexpert Zenith Award (2016)
Celebrating Diversity and Inclusion
Canadian Legal Lexpert® Directory (2021–2022)
Labour Relations (Repeatedly Recommended)
Memberships & Affiliations
Canadian Bar Association – Member
Ontario Bar Association – Member
United Way Toronto – Women Gaining Ground initiative
Select Publications & Presentations
"Responding to Complaints About Sexual Violence and Harassment in a University Context" Advantage: Emerging Issues in University Governance and Academic Administration (May 23, 2018)
"Understanding Civil Law and #AfterMeToo" (panel discussion moderated by S. Houpt, Globe & Mail) #AfterMeToo Symposium (December 5, 2017)
"Do You Employ Lawyers in Your Workplace? Law Society Implements New 2017 Requirements for Licensees" Human Resources Legislative Update (October 23, 2017)
"Because It's 2017: Cultivating Diversity and Inclusion in University Governance" (panel discussion) Canadian University Boards Association Conference (May 5, 2017)
"Reasonable Accommodation: Necessary or Not" (panel discussion) The Agenda with Steve Paikin (March 30, 2017)
"Emerging Challenges with University Human Rights Policies" Advantage: Emerging Issues in University Governance and Academic Administration" (May 8, 2016)
"Diversity, Change and Conflict Management" Annual Conference of the Canadian Association for the Prevention of Discrimination and Harassment in Higher Education (May 20, 2015)
"Managing the Accommodation Process" Human Rights Update 2014: Accommodation and the Diverse Workforce (November 26, 2014)
"Ontario Human Rights Commission Releases New Policy on Mental Disabilities and Addictions" 23:7 Canadian Corporate Counsel (2014)
"Service-Based Complaints:  Considerations for Respondents" Law Society of Upper Canada's 2nd Annual Human Rights Summit (December 10, 2013)
"A Day in the Life of Today's Employment Lawyer" Law Society of Upper Canada's Special Lectures 2012:  Employment Law and the New Workplace in the Social Media Age (April 25, 2012)
An Educator's Guide to Special Education Law, B.J. Bowlby, C. Peters & M. MacKinnon (2nd Ed.) The Cartwright Group Ltd. (Aurora: 2010)
Education
University of Toronto, LL.B.
Queen's University, B.A. (Hons.)