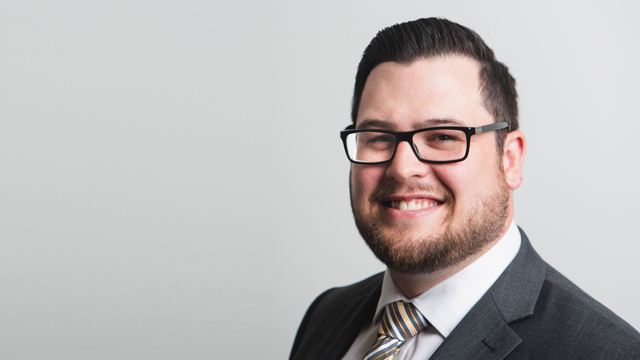 Jason Mercier is a labour and employment lawyer in Hicks Morley's Ottawa office. Jason provides advice and representation to employers and management in both the private and public sectors on a wide range of labour, employment and human rights issues, including grievance arbitrations, collective bargaining, labour disputes, termination and wrongful dismissals, occupational health and safety, workplace safety and insurance, human rights and accommodation and employment standards.
Jason obtained his Juris Doctor from the University of Ottawa. Prior to joining Hicks Morley, Jason was an associate at a leading international law firm, where he regularly appeared before various courts and administrative tribunals.
Jason is fluent in both French and English and he maintains a fully bilingual practice.
Memberships & Affiliations
Association des juristes d'expression française de l'Ontario – Member
Canadian Bar Association – Member
County of Carleton Law Association – Member
Ontario Bar Association – Member
Canadian Association of Counsel to Employers (CACE) – Member
The Advocacy Club – Member
University of Ottawa Legal Mentorship Program – Mentor
Select Publications & Presentations
"Returning to Work – Employer Considerations Workforce Management Strategies" Canadian Corporate Counsel Association (CCCA) (May 19, 2020)
"Ottawa Construction Association Labour Relations and Employment Law Seminar" (March 6, 2020)
"HRPA Quinte and District Chapter" 21st Annual HR Employment and Labour Law Conference (October 29, 2019)
"Perdu dans le labyrinthe et retrouvé dans le jardin: la problématique des clauses restrictives dans les contrats d'emploi dans les provinces de common law au Canada (Lost in the Labyrinth and Found in the Garden: The Issue of Restrictive Covenants in Employment Contracts in the Common Law Provinces in Canada)", 47:1 Ottawa Law Review (2016)
Education
University of Ottawa, JD, Magna Cum Laude
Laurentian University, B.Ed
Laurentian University, B.A. (Hons.), Cum Laude