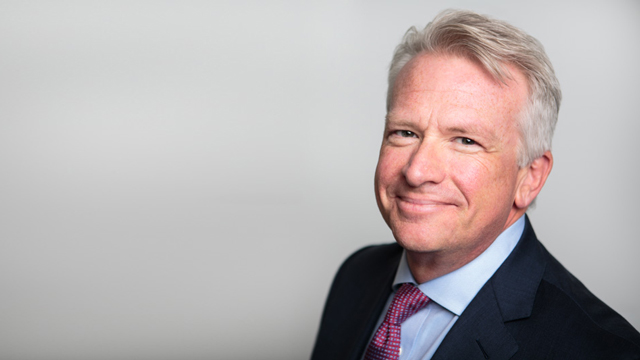 John Kloosterman actively practices employment and labour law in Canada and has an extensive background, having practiced in the U.S. for over 20 years. He advises and defends a wide range of employers, from start-up companies to multi-national corporations, on their operations in both countries. He counsels employers on compliance with every aspect of the employment relationship from hiring to dismissal and all areas in between. His practice in both countries emphasizes complex litigation, including arbitration and class actions, international labour and employment issues, business and human rights, including international labour standards and labour-management relations.  He also advises on the labour and employment law aspects of business transactions.
He has extensive courtroom experience and represents clients in all aspects of litigation before courts, administrative agencies and in arbitration proceedings. His litigation experience includes acting as lead counsel in jury trials and in high-profile class actions involving misclassification, off-the-clock work and corporate restructuring. He is experienced in international and cross-border litigation, including international discovery issues. He has prevailed in over 90% of the cases he has tried before juries, courts, arbitrators and adjudicators.
John is an acknowledged expert on international labour standards, with experience in negotiating and drafting international labour standards, and advising on compliance issues. He formerly was a delegate to the International Labour Organization (ILO), the United Nations agency responsible for overseeing international labour standards and sat on the ILO's Committee on the Application of Standards.
John advises multi-national companies on cross-border legal issues. He also advises on human rights issues that affect business, including supply chain issues, codes of conduct and compliance with self-governance initiatives.
John also represents clients in all aspects of labour-management relations, including collective bargaining and arbitrations.
Before joining Hicks Morley, he practiced with a large global labour and employment law firm in both the U.S. and Canada, and founded that firm's Toronto office. He began his legal career as a trial lawyer for the U.S. National Labour Relations Board and was awarded a commendation by the agency's General Counsel.
In addition to graduating from the University of Wisconsin Law School and Loyola University Chicago, John attended the University of Toronto Faculty of Law, and participated in the Executive Management Program at the Kellogg School of Management at Northwestern University.
Practice Areas
Awards & Recognition
Who's Who Legal (2012-2018)
Labour & Employment Law
Memberships & Affiliations
American Bar Association, Labor and Employment, International, Litigation and Business Law sections – Member
State Bar of California – Member
Law Society of Ontario – Member
Canadian and Ontario Bar Associations – Member
Select Publications & Presentations
"Dutch and French Legislatures Introduce New Human Rights Due Diligence Reporting Requirements" – Littler Insight (March 13, 2017)
"Legal Developments: International Norms as the Standard of Care in Negligence Claims Against Canadian Companies Operating Overseas" – Canadian International Lawyer (February 22, 2017)
"Advancing Human Rights Claims Based on Global Supply Chain Activities: Recent Developments in California and Canada" – Littler Insight (February 15, 2017)
"Handling Human Rights Issues in Tech Supply Chains" – Inside Supply Management (February 2, 2017)
"Human Rights in the Electronics and Information Communication Technology Industry" – Supply Chain Management Review (January 12, 2017)
Education
University of Wisconsin Law School, J.D.
Loyola University of Chicago, B.A., With Honours