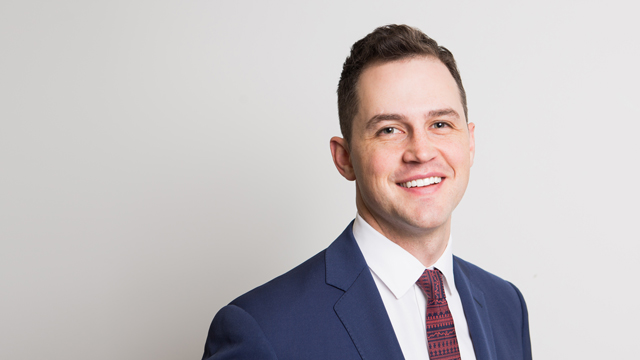 Joseph Marcus is a lawyer in Hicks Morley's Toronto office. He provides legal advice and representation to employers and organizations on a wide range of labour relations, governance and employment law issues.
Joseph is an advocate, a problem-solver and a strategic advisor. He regularly appears as counsel in a variety of labour and employment disputes, such as wrongful dismissal claims, grievance arbitrations, and human rights proceedings. His practice also involves acting as spokesperson for employers in collective bargaining, including renewal and first contract negotiations.
Prior to joining Hicks Morley, Joseph was a litigation associate in the Toronto office of a national, full-service law firm. He also served as a senior advisor to two Ontario Cabinet Ministers, advising on policy development, labour relations and public sector governance.
During law school, Joseph was a senior editor on the Osgoode Hall Law Journal and received several awards for academic achievement, including the JSD Tory Research and Writing Award, the McCarthy Tetrault Law Journal Prize, and the Charles Edward Woodrow Award.
Joseph is currently an executive member of the Ontario Bar Association's Education Law Section.
Practice Areas
Memberships & Affiliations
Canadian Bar Association – Member
Ontario Bar Association – Member
The Advocates' Society – Member
Select Publications & Presentations
"Best Practices in Workplace Investigations", Ontario Association of School Business Officials (OASBO) Human Resources Committee (March 26, 2021)
"A Cautionary Tale: Appellate Court Upholds Judgement Against Employer for Punitive Damages, Aggravated Damages and 'Unusually High' Costs" Employment and Labour Law Reporter, volume 29 (2019).
"Where There is No Remedy, There is No Right: Using Charter Damages to Remedy Racial Profiling", National Journal of Constitutional Law, volume 34 (2015).
"Sometimes Help Hurts: Imagining a New Approach to Section 15(2)", APPEAL: Review of Current Law and Law Reform, volume 8 (2013).
"National Class Actions in Canada: Yet Another Call for Clarity and Coordination", Canadian Class Action Review, volume 8 (2012).
"Book Note: A Cruel Arithmetic: Inside the Case Against Polygamy, by Craig Jones", Osgoode Hall Law Journal, volume 50 (2012).
"Book Note: The Collapse of American Criminal Justice, by William J. Stuntz", Osgoode Hall Law Journal, volume 49 (2012).
Education
Osgoode Hall Law School, J.D.
University of Victoria, M.P.A.
University of Guelph, B.A. (Hons.)