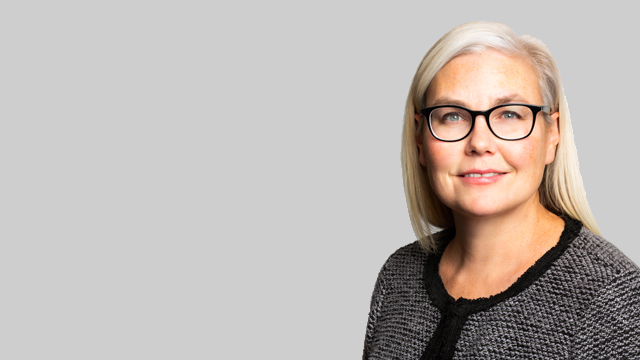 Maureen Quinlan is a senior litigation lawyer in Hicks Morley's Toronto office.  Maureen's practice is focused primarily on employment litigation, particularly in claims covered by Employment Practice Liability Insurance (EPLI), and serves as the co-lead of the firm's insurance group practice. Maureen is panel counsel for several major Canadian insurers in the EPLI area.
Maureen has significant experience representing clients in civil litigation and statutory proceedings defending claims involving wrongful termination, discrimination and/or harassment, and/or constructive dismissal. In addition, Maureen has expertise acting for employers in claims related to disability benefits, including both STD and LTD benefits, as well as defending employers in claims of discrimination and/or an alleged failure to accommodate. Maureen is known for effectively managing complex litigation in a timely and cost-effective manner. Maureen acts as a strategic partner for many clients and provides proactive advice a wide range of labour and employment-related issues, including employment standards, employment contracts, wrongful dismissal, unjust dismissal, human rights, privacy and workplace safety and insurance in both the provincial and federal context.
Maureen also has a breadth of knowledge related to cannabis, as she serves as the firm's cannabis practice group leader, and provides strategic advice regarding the complexities related to cannabis in the workplace.
Practice Areas
Awards & Recognition
Legal 500 Canada 2018
Labour and Employment Law
Memberships & Affiliations
Ontario Bar Association – Member (Civil Litigation and Labour & Employment Law Sections)
Canadian Bar Association – Member
Defense Research Institute – Member
The Advocates' Society – Member
Select Publications & Presentations
"Cannabis A New Reality" Canadian Pension and Benefits Institute Forum 2019 (June 18, 2019)
"Mental Health in the Workplace: The Biggest 'Accommodation Trend'" 17th Annual Current Issues in Employment Law, Ontario Bar Association (May 9, 2019)
"High Stakes: Discussing Cannabis in the Workplace" Ontario Association of Fire Chiefs (OAFC) Labour Relations Seminar (January 23, 2019)
"Charting A New Course – Cannabis in the Workplace" Ontario Hospital Association (November 1, 2018)
"Workplace Investigations and Best Practices" (August 8, 2018)
"Cannabis in the Aviation Industry" Aviation Symposium (May 23, 2018)
"Cannabis – Charting a New Course" Ontario Small Urban Municipalities (OSUM) Conference (May 2, 2018)
"Just Cause Terminations" Financial Services Roundtable (February 15, 2018)
"A New Beginning: The Intelligence Revolution" 2018 HRPA Annual Conference & Trade Show (February 2, 2018)
"Drafting Employment Contracts to Avoid Disputes", Toronto Lawyers Association (November 9, 2017)
"Association of Municipalities of Ontario 2017" Annual Labour Relations Symposium (September 23, 2017)
"New and Evolving Issues in Workplace Accommodation" 2017 HRPA Annual Conference & Tradeshow (February 3, 2017)
"Medical Marijuana – Hashing out your Accommodation Obligations" OBA Conference
Education
Queen's University, LL.B.
University of Toronto, B.A. (Hons.)