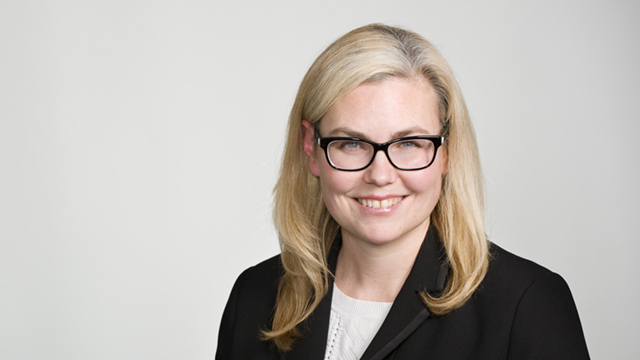 Maureen Quinlan is an employment lawyer in Hicks Morley's Toronto office. She advises employers on a wide range of labour and employment-related issues, including employment standards, employment contracts, wrongful dismissal, unjust dismissal, human rights, privacy and workplace safety and insurance in both the provincial and federal context.
Maureen appears as counsel in wrongful dismissal and commercial litigation disputes and human rights proceedings.
Practice Areas
Awards & Recognition
Legal 500 Canada 2018
Labour and Employment Law
Memberships & Affiliations
Ontario Bar Association – Member (Civil Litigation and Labour & Employment Law Sections)
Canadian Bar Association – Member
Defense Research Institute – Member
The Advocates' Society – Member
Select Publications & Presentations
"A New Beginning: The Intelligence Revolution" 2018 HRPA Annual Conference & Trade Show (February 2, 2018)
"The Invisible Disability: The Challenges of Accommodating Psychological Disabilities" HRPA 2018 Annual Conference and Trade Show (January 31 – February 2, 2018)
"Drafting Employment Contracts to Avoid Disputes", Toronto Lawyers Association (November 9, 2017)
"Association of Municipalities of Ontario 2017" Annual Labour Relations Symposium (September 23, 2017)
"New and Evolving Issues in Workplace Accommodation" 2017 HRPA Annual Conference & Tradeshow (February 3, 2017)
Education
Queen's University, LL.B.
University of Toronto, B.A. (Hons.)