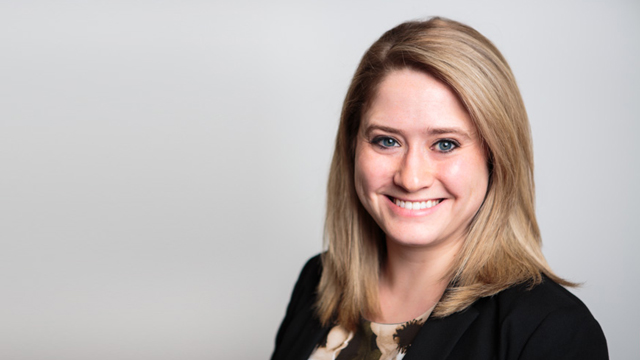 Melissa Bastarache is a labour and employment lawyer in Hicks Morley's Ottawa office. She practises in all areas of labour and employment law, where she provides advice and representation to employers on issues such as termination and wrongful dismissals, occupational safety, worker's compensation, accommodation and human rights. Melissa also assists employers with drafting and reviewing employment contracts, workplace policies, and confidentiality, non-solicitation and non-competition agreements.
Melissa serves public and private sector clients, in both English and French, in the Construction, Manufacturing, Social Services, Developmental Services, Education, Healthcare, Technology and Municipal sectors.
Memberships & Affiliations
Association acadienne de la région de la capitale nationale (AARCN)– Past Board Member
University of Ottawa Legal Mentorship Program – Mentor
Association des juristes d'expression française de l'Ontario – Member
Ontario Bar Association – Member
Canadian Bar Association – Member
County of Carleton Law Association – Member
Select Publications & Presentations
"Human Resources Update" Ontario Small Urban Municipalities (OSUM) Conference 2019 (May 1-3, 2019)
"HRPA Quinte and District Chapter" 20th Annual HR Employment and Labour Law Conference (October 30, 2018)
Education
University of Ottawa, LL.B.
University of New Brunswick, B.A., With Honours