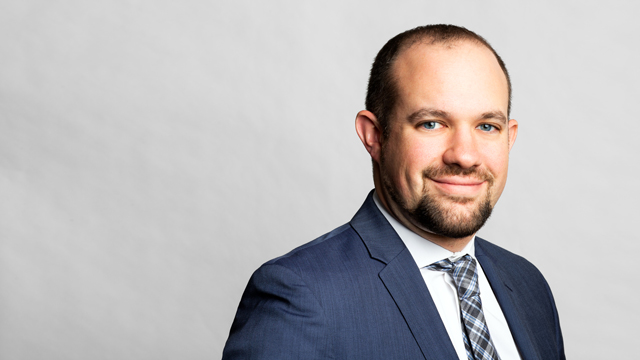 Paul Schwartzman is a labour and employment lawyer in Hicks Morley's Toronto office. Paul provides advice and representation to both public and private sector employers on a wide range of human resources matters including: employment contracts, grievance arbitrations, employment standards, labour disputes, collective bargaining, wrongful dismissals, constructive dismissals, wrongful competition litigation and human rights applications. Paul is a member of the firm's litigation practice group and provides clients with a unique perspective after having previously acted on behalf of employees, prior to joining the firm in April, 2016.
Paul is a graduate of the joint Master of Industrial Relations/Juris Doctor program through the Faculty of Law at Queen's University. Prior to law school, Paul graduated with distinction from McGill University with a Bachelor of Commerce degree where he pursued a concentration in labour-management relations and a minor in political science.
Practice Areas
Memberships & Affiliations
Canadian Bar Association – Member
Ontario Bar Association – Member
Select Publications & Presentations
"Mastering Summary Judgement" Ontario Bar Association (OBA) Labour and Employment Law Section (May 13, 2019)
"Legal Update – Top 10 Legal Challenges of the Year" Ontario Association of Fire Chiefs (OAFC) Labour Relations Seminar (January 23, 2019)
"Changes in the Workplace: Marijuana, PTSD and Bill 148" Northern Ontario Service Deliverers Association (NOSDA) 2018 Annual General Meeting (June 12-14, 2018)
"Drafting Employment Contracts to Avoid Disputes" Toronto Lawyers Association (November 9, 2017)
"Northern Ontario: Better Communities, Better Outcomes", Northern Ontario Service Deliverers Association (NOSDA) 2017 Annual General Meeting (June 8, 2017)
Education
Queen's University, MIR, J.D.
McGill University, B. Comm.