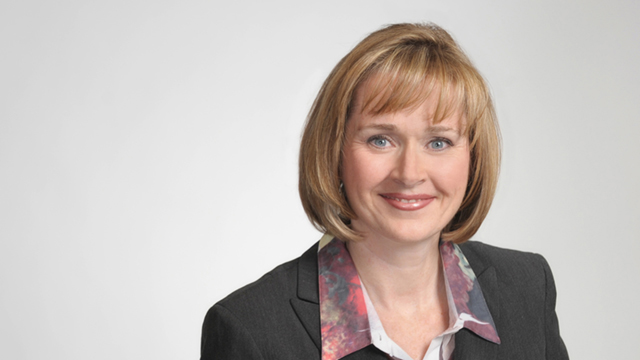 Biography
Terra Klinck is a lawyer in Hicks Morley's Toronto office, whose practice focuses on pensions, benefits and executive compensation. She provides ongoing advice to provincially and federally regulated employers and administrators on all legal issues relating to registered defined benefit pension plans, defined contribution pension and savings plans and supplementary non-registered pension plans.
Terra advises employers and plan administrators on a wide range of governance and administrative matters relating to pension and employee benefits plans.  She has considerable expertise in relation to pension plan investment matters, including de-risking initiatives, and pension plan wind ups.  Terra also has extensive experience advising on large corporate transactions, including mergers and acquisitions, insolvencies and restructuring.
In addition to her pension and benefits practice, Terra advises Boards of Directors and senior management on executive compensation matters.  She has expertise in the design, implementation and drafting of equity compensation plans and other long-term incentive and compensation plans, including compliance with tax and other regulatory requirements.
Terra is an instructor at Osgoode Hall Law School Professional Development's Pension Law Certificate Program.
Practice Areas
Awards & Recognition
Canadian Legal Lexpert Directory (2015 - 2017)
Pension and Employee Benefits (Repeatedly Recommended)
Memberships & Affiliations
Federated Press Taxation of Executive Compensation and Retirement Journal – Member of the Executive Board
Canadian Bar Association (National Pensions and Benefits Law Section) – Member of the Newsletter Committee
Ontario Bar Association – Member (Pension and Benefits Section) (previously participated on the Executive)
Canadian Pension and Benefits Institute – Member
The Association of Canadian Pension Management (ACPM) – Member
Select Publications & Presentations
"Résumé jurisprudential: General Motors of Canada Limited v. Ontario (Superintendent Financial Services), 2015 ONFST 39″ Canadian Bar Association E-News, Co-authored with Karina Pylypczuk (August 17, 2016)
"Considerations when Purchasing Annuities" The Savvy Pension Lawyer: Show Me the Money! Issues and Practical Considerations in Pension Finance – Ontario Bar Association, Co-presenter (May 2016)
"Tribunal upholds decision to refuse registration of pension plan amendment" Canadian Bar Association E-News, Co-authored with John Prezioso (March 2015)
"NCR Canada Ltd. v. International Brotherhood of Electrical Workers, Local 213" Canadian Bar Association E-News, Co-authored with Elizabeth Winter (November 2014)
"The Future of Workplace Pensions" Benefits Canada Newsletter, Co-authored with Natasha Monkman (August 6, 2014)
"Legislative and Case Law Update: What's on the Horizon for Compensation and Benefits" The Conference Board of Canada Compensation Research Centre, Toronto (October 18, 2013)
"The Rise of Benefits-Related Human Rights Claims" Canadian Pension & Benefits Ontario Regional Conference, Huntsville (October 3, 2013)
Education
University of Western Ontario, LL.B.
McGill University, B.Comm. (with Distinction)