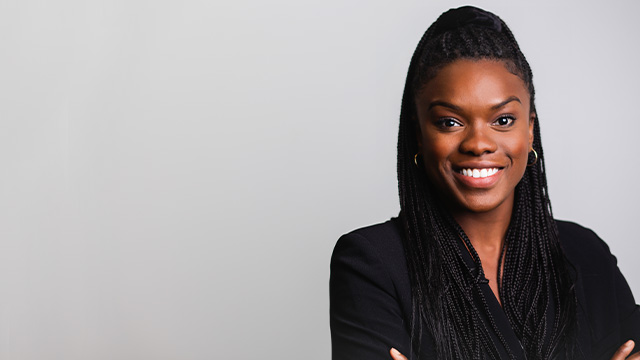 Articling Student

, Queen's
Biography
Abiola Akinyemi read for her Juris Doctor at Queen's University at Kingston. She received her Honours Bachelor of Arts with distinction in Law & Society and Sociology from York University.
In addition to being a Student Ambassador for the Faculty of Law, Abiola served as the Program Coordinator & Co-Commissioner of the Equity and Diversity Committee. She was instrumental in the development of the Better Together campaign and further organized a book donation drive for individuals unable to purchase the required LSAT materials. She continued her commitment to Equity Diversity and Inclusion (EDI) abroad while completing a semester exchange at Uppsala University in Sweden. During her time in Sweden, she volunteered at Fyrisgården Learning Centre teaching English to migrant students.
Her commitment to EDI paved the way for her to cap the Faculty of Law Dean's Council Diversity Award for the 2021-2022 academic year.
In her free time, Abiola enjoys re-creating Pinterest recipes for spontaneous road trips.