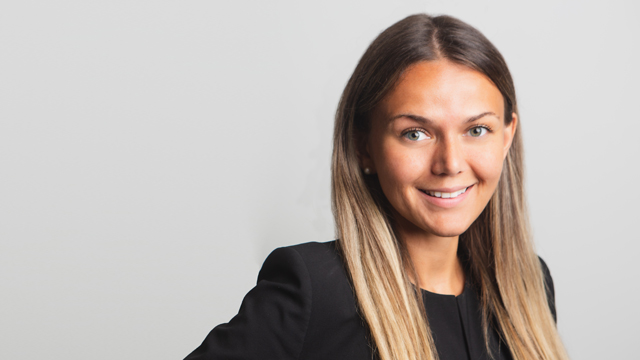 Articling Student

, Windsor
Biography
Alessandra Fusco completed her J.D. program at the University of Windsor. She received an Honours Bachelor of Arts in Political Science and Italian Studies from the University of Toronto. Prior to attending law school, Alessandra worked in various capacities at the Government of Ontario, including the Minister of Education's Legislative Assistant, Issues Manager and Press Secretary, as well as Issues Manager in the Office of the Premier. It was while working in Government, that Alessandra developed a keen interest in advocacy.
At the University of Windsor, Alessandra volunteered with Pro Bono Students Canada as the Volunteer Coordinator of the "Yes Means Yes," chapter which teaches high school students about consent. She also participated in the Hicks Morley Moot.
During her spare time, Alessandra enjoys watching and playing sports, checking out new restaurants in Toronto, and travelling.