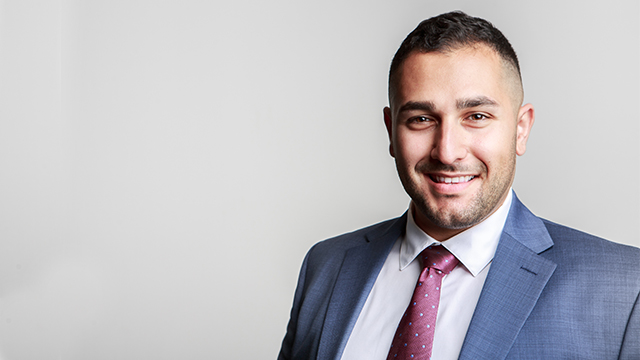 Articling Student

, Western
Biography
Armin Sohrevardi completed his JD program at Western University. He received a Bachelor of Science in Integrated Science from the University of British Columbia. Prior to attending law school, Armin worked as a researcher and Clinical Program Assistant at the University of British Columbia, where he assisted in developing workplace policies and programs for clinical students.
While in law school, Armin volunteered as a Staff Editor with the Western Journal of Legal Studies and worked as a Legal Research Assistant for Professor Robert Solomon, co-authoring a Criminal Law Quarterly article on cannabis and driving legislation. He also served as a Teaching Assistant for an advocacy course and was an active mooter at Western Law.
In his spare time, Armin enjoys exploring Toronto's culinary scene and staying active, including by cycling and playing tennis.