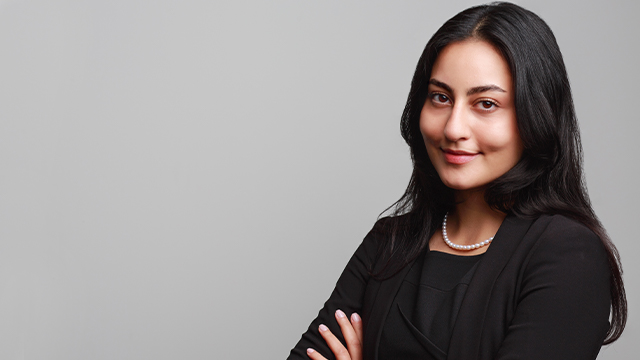 Articling Student

, Toronto
Biography
Artimes Ghahremani is a JD/MA graduate of the University of Toronto's Faculty of Law and the Department of Criminal and Sociolegal Studies.
During law school, Artimes engaged in clinic work with Artists' Legal Advice Services and at Downtown Legal Services, where she served as a caseworker in the Employment Law and Academic Appeals Division. As an avid mooter, Artimes most recently competed in the Julius Alexander Isaac Moot Court Competition, where her team received the Best Factum award.
Prior to law school, Artimes received her BA from the University of Toronto in Criminal and Sociolegal Studies, and spent her summers working at her family's manufacturing business servicing the residential construction industry across Ontario.
Out of office, Artimes enjoys spending time by the lake and taking long walks with her dog.