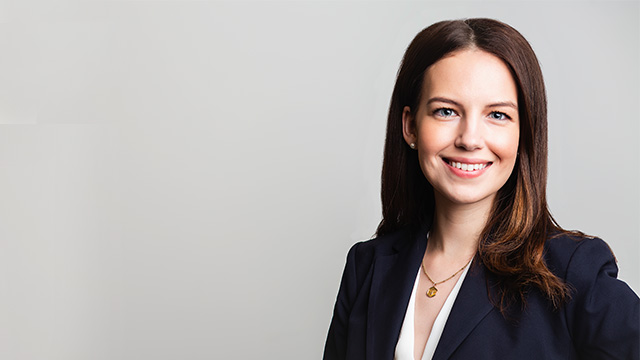 Articling Student

, Western
Biography
Brittany Bates received her Juris Doctor degree from Western University's Faculty of Law.

As a law student, Brittany held the positions of Co-Chair of the Community Outreach Committee, Co-President of the Labour and Employment Law Society, and Program Manager of the Sport Solution Clinic, where she assisted Olympic and national-level athletes in resolving sport-related issues. Brittany received the J.S.D. Tory Writing Prize for her paper titled "Improving Labour Arbitration in Canada to Address Sexual Misconduct in the Workplace through the Use of Criminal Law Rules and Concepts," and the Law Society of Ontario Prize for graduating in the top 15 students of her class.

Prior to law school, she obtained her Honours Bachelor of Arts in Political Science and Labour Studies, and her Master of Industrial Relations from Queen's University. In addition to her education, Brittany gained valuable labour relations experience, where she acted as the lead Research Associate for interest arbitration and central collective bargaining negotiations in the long-term care and home care sectors.

Outside of work, Brittany enjoys long-distance running, reading mystery novels, and making her way through a list of movies to watch in a lifetime.