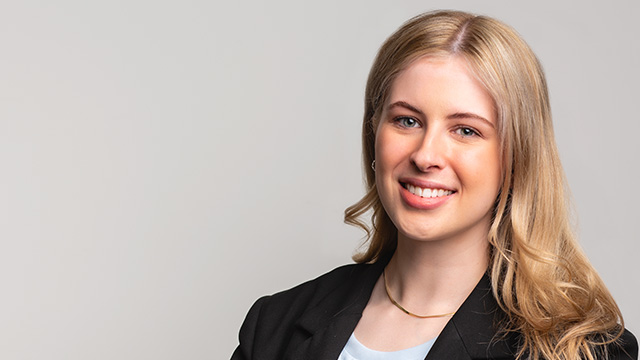 Biography
Kathleen Kennedy is an incoming third-year law student at the University of Windsor. Prior to attending law school, Kathleen received her Honours Bachelor of Arts in political science from Wilfrid Laurier University, where she specialized in legal studies and political research. After her undergraduate degree, Kathleen completed her graduate certificate in human resources management, which sparked her interest in labour and employment law.
As a law student, Kathleen volunteers with Pro Bono Students Canada and serves as project lead, working alongside the Windsor Youth Centre to assist marginalized youth. Kathleen competed in the 2021 Hicks Morley Moot, placing as a finalist for Windsor Law. As co-president of the Labour and Employment Law Society, Kathleen continues to be involved with mooting as both a competitor and an organizer.
Outside of the office, Kathleen enjoys working out, playing basketball and walking her dog along Toronto's Beltline trail.