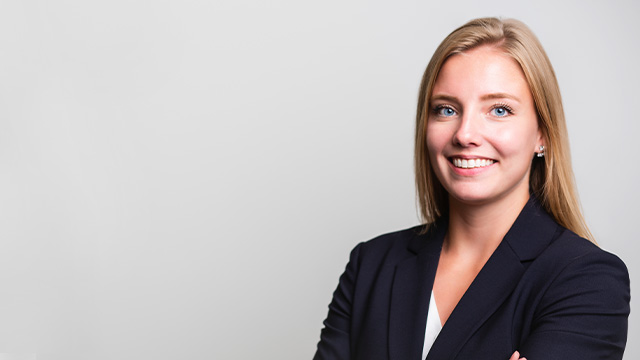 Articling Student

, Ottawa
Biography
Kelly Brennan completed her JD at the University of Ottawa in 2022, graduating Magna Cum Laude. Prior to law school, Kelly earned her Bachelor of Arts degree from St. Thomas University, with a double major in criminology and human rights.
During her time at the University of Ottawa, Kelly was an avid mooter. She was awarded top advocate and top team at the Nelligan O'Brien Payne First Year Moot competition, was a member of the semi-finalist cohort for the Fox Intellectual Property Moot, and represented the University of Ottawa in the Arnup Cup Trial Advocacy competition. Her passion for litigation stems from three years of moot competitions in the American Moot Court Association prior to law school. Kelly's interest in employment law developed while working in the employee relations group of a large Canadian financial institution.
In her spare time, Kelly enjoys watching Survivor and keeping up with her training as a track and field sprinter.