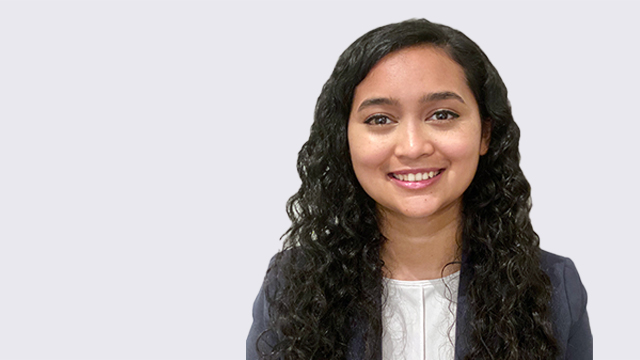 Biography
Labiba Chowdhury has completed her second year of the JD program at the University of Toronto. She received her Honours Bachelor of Arts degree in Urban Studies from the University of Toronto, graduating with High Distinction. Prior to law school, she served as a senior advisor at the Ontario Treasury Board Secretariat, where she worked on policy development and client consultations.
During law school, Labiba was a caseworker and shift leader at the Industrial Accidental Victims Group student legal clinic, a JD Ambassador and a peer mentor. She was also involved in the mooting program, placing as Top Oralist in the 2020 Honourable Frank W. Callaghan Memorial Moot, and competing and coaching in the 2019 and 2020 Hamish Stewart Cups, respectively.
In her spare time, Labiba enjoys travelling, hiking, playing board games and listening to podcasts. An avid foodie, she is always on the lookout for new restaurants to try.