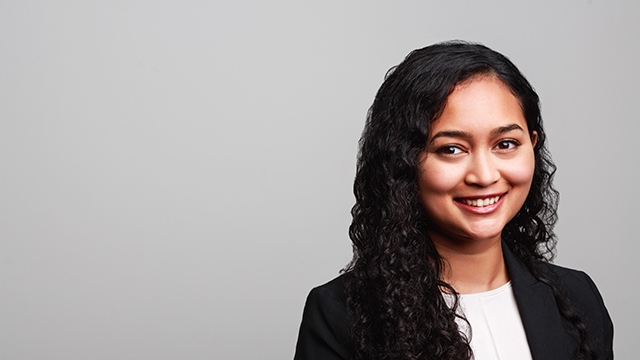 Articling Student

, Toronto
Biography
Labiba Chowdhury completed her JD at the University of Toronto. She received her Honours Bachelor of Arts degree in Urban Studies, Sociology and Philosophy at the University of Toronto. Prior to law school, Labiba served as a senior advisor at the Ontario Treasury Board Secretariat, where she worked on policy development and province-wide consultations.
During law school, Labiba was a caseworker at both Downtown Legal Services and Industrial Accident Victims' Group of Ontario. She represented low-income clients and students in employment, human rights and academic appeal matters. Labiba was active in the University of Toronto's mooting program as a mooter, a coach and an organizer. She placed as Top Oralist in the 2020 Honourable Frank W. Callaghan Memorial Moot.
In her spare time, Labiba enjoys exploring Toronto, playing board games and listening to podcasts.