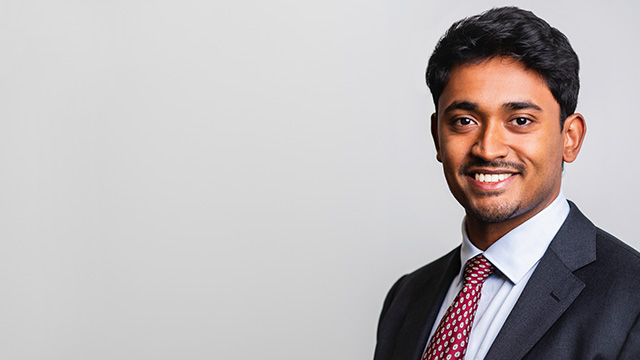 Articling Student

, Western
Biography
Lavan Narenthiran received his Juris Doctor from Western University, Faculty of Law. Prior to attending law school, Lavan completed his Bachelor of Management and Organizational studies with a specialization in consumer behaviour at Western University.
As a law student, Lavan worked as a research assistant in labour law. Specifically, his research focused on s. 2(d) of the Charter and the implications this provision has on Canadian labour relations. Lavan was also the Co-president of Western Law's Labour and Employment Law Society, where he facilitated events to promote interest and spread knowledge about labour and employment law. Lavan developed an interest in advocacy through mooting in law school. He competed in 4 internal moots and represented Western Law in an external moot.
Outside of work, Lavan enjoys staying active by playing basketball and golf, biking, and going to the gym. He also enjoys fishing, going to concerts, and trying new foods.