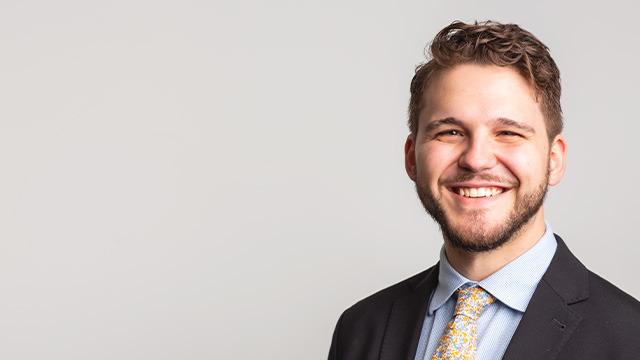 Biography
Matthew Wronko is a Juris Doctor candidate at Western Law.
At Western Law, Matthew has been an active and engaged member of the student community. Recently, he served in student government as the VP Finance and Year-Representative for the Student Legal Society. Prior to law school, Matthew obtained his Honours Bachelor of Arts in applied economics from Queen's University.
In addition to leadership positions within the law school, Matthew is an avid mooter and debater. He was a member of the Queen's Debating Union during his undergraduate degree where he competed and judged in domestic and international tournaments. Recently, Matthew was an oralist for Western Law's 2023 Philip C. Jessup International Law Moot Court Competition Team where he was a top-ten speaker at Canadian Nationals and later competed in the International Rounds in Washington, D.C.
In his free time, you can likely find Matthew at the rock-climbing gym, out for a run, or engaging in his favourite antiquated hobby, film photography.