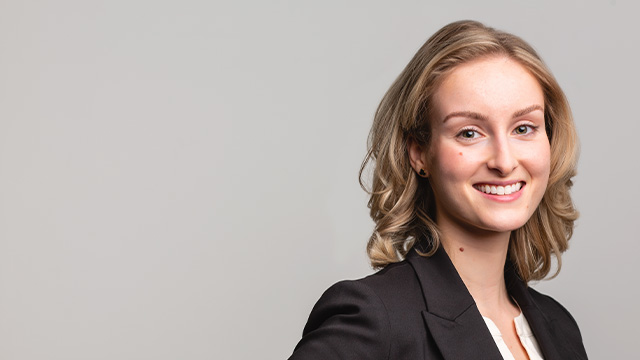 Biography
Meghan Hawa recently completed her second year of law school at Western Law. Prior to attending law school, she graduated summa cum laude at York University where she received a Specialized Honours Bachelor of Arts in gender studies. She also received a Bachelor of Social Sciences with a minor in psychology from the University of Ottawa.
As a law student, Meghan is focusing her studies on labour, employment and human rights law. During the school year she works as a research assistant on the Hidden Racial Profiling Project. Meghan is also an avid mooter. She received top oralist at both the Hague Inter-University Law Debate Tournament and the Cherniak Cup. Most recently, Meghan was a member of Western Law's trial advocacy team which placed first at the Arnup Cup and second at the Sopinka Cup competitions.
In her free time, Meghan enjoys trying new recipes at home and taking Muay Thai classes.