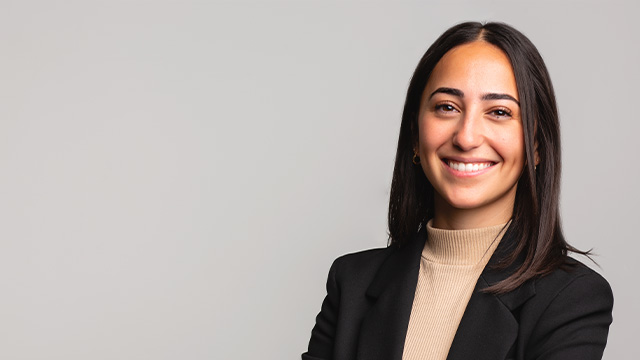 Biography
Nassima Kaddoura has completed her second year of law at Western University, where she also received her Bachelor of Arts degree with an Honours Specialization in kinesiology.
As a law student, Nassima worked as the program coordinator for Pro Bono Students Canada (PBSC) Western Chapter. Prior to her role as a program coordinator, she volunteered with PBSC for the Ontario Council of Agencies Serving Immigrants and as a caseworker for the Sport Solution Clinic. She was also a vice president of the Middle Eastern and North African Law Students Association.
Nassima has a strong interest in litigation. She participated in the Arnup trial advocacy competition, where she and fellow Hicks Morley summer student, Meghan Hawa, placed first overall in Ontario. They went on to compete in the Sopinka trial advocacy competition in which they placed second overall in Canada. Nassima received the individual awards of Best Overall Advocate and Best Direct Examination. Additionally, she was a finalist in the Cherniak trial competition, First Year Appellate Competition and the Torys Negotiation Moot.
In her free time, Nassima enjoys reading and reviewing books, playing sports and attempting to learn the piano.