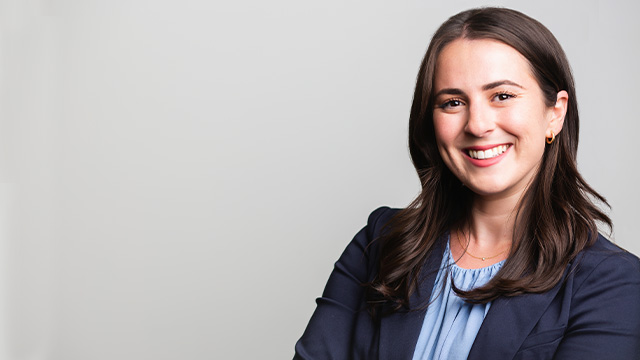 Articling Student

, Western
Biography
Rebecca Feldman recently completed her JD at Western Law in 2022. Prior to law school, Rebecca earned her Honours Bachelor of Commerce from the University of Guelph, with a major in Marketing Management, Co-op.
While in law school, Rebecca volunteered for Pro Bono Students Canada, worked as a Teaching Assistant, co-chaired the Student Careers Committee, acted as Managing Editor for Western Law's online newspaper, and conducted research for the development of a Business Law textbook for undergraduate and graduate students. Rebecca also frequently participated in advocacy competitions.
In her spare time, Rebecca enjoys hiking, spending Summer days on the lake, trying new wines, and playing with her family dog.