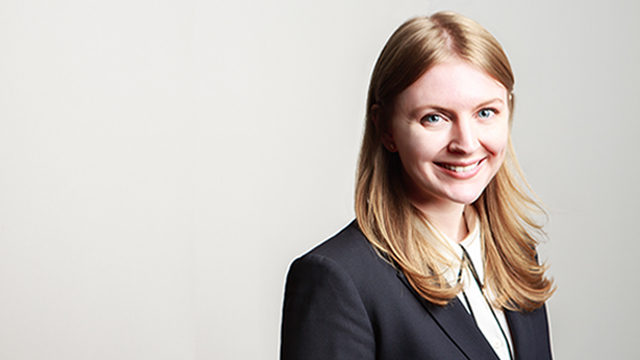 Articling Student

, Western
Biography
Victoria McCorkindale completed her JD degree at Western Law.  Prior to attending law school, she received her undergraduate degree with a specialization in English and a minor in Political Science from the University of Toronto, Trinity College. She then completed a masters degree in English from York University with a focus on eighteenth-century political satire.
As a law student, Victoria participated in several advocacy competitions including placing second in the BLG Client Counselling Competition and participating in the national competition at the University of Alberta. In her final year of law school, Victoria received the J.S.D. Tory Writing Prize for her paper on gender discrimination issues in Canadian human rights law.
Prior to articling, Victoria worked as a research assistant in the fields of labour and human rights law – the latter with an emphasis on gender-based violence and harassment in both the workplace and elsewhere. She also worked as a part-time summer student with a boutique firm specializing in policy and coverage issues in insurance law.
In her spare time, Victoria enjoys cooking, wine-tasting, and entertaining friends and family. She is an avid reader, podcast listener, and lover of true crime.