In Memoriam – D. Brent Labord (1961 – 2019)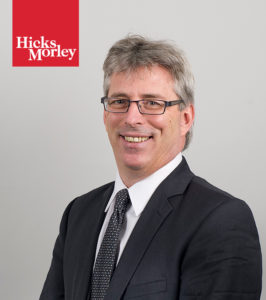 It is with sadness that we announce the passing of our partner and friend D. Brent Labord on May 22, 2019. His passing is a great professional and personal loss for Hicks Morley, especially for those who had the honour and privilege of working with Brent over his long career at the firm.
Brent articled with the firm in 1985 and joined the firm as an associate in our Toronto office in 1987. Brent opened the firm's Waterloo office in 1989. Under his leadership, the Waterloo office grew to 10 lawyers. Brent was consistently recognized by his peers as a leader in the field of labour and employment (Best Lawyers in Canada (2006-2019) for Labour and Employment Law, Best Lawyers in Canada 2013 Lawyer of the Year (Hamilton), and the Canadian Legal Lexpert Directory (2015-2019) for his work in Labour Relations).
His professional skills as an advocate and client advisor were second to none. His passion for the law and his excellent skills as an advocate earned trust and respect from not only clients, but opposing counsel and arbitrators. Brent also had a profound impact through mentoring lawyers, for which he had great skill. Brent served on the firm's Executive Committee in addition to his leadership of the Waterloo office. In all of his professional pursuits, the interests of the firm were always a priority. In every respect he was a true team player and showed unwavering support for the leadership of the firm and concern for the best interests of our clients.
Our thoughts and prayers are with his family at this time.
We are very fortunate to have had Brent as a member of our Hicks Morley family. He will be deeply missed.