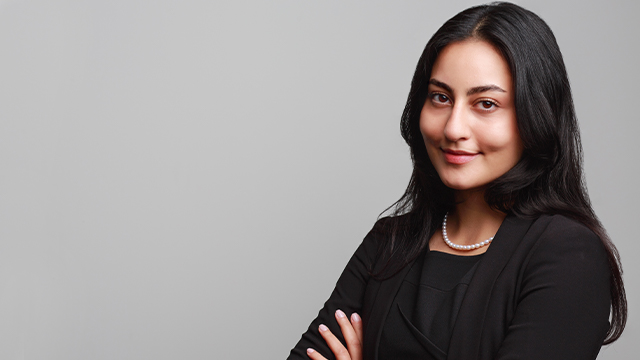 Artimes Ghahremani is a labour and employment lawyer in Hicks Morley's Toronto office. Her practice involves providing strategic advice and representation to employers and management in both the private and public sectors on a wide range of issues including grievance arbitrations, labour disputes, occupational health and safety, and employment standards.
Artimes regularly represents clients in the construction, energy and mining, and manufacturing industries and she is developing a particular expertise in labour relations and employment matters as they affect these sectors.
Practice Areas
Memberships & Affiliations
Ontario Bar Association – Member (Labour & Employment Law)
Canadian Bar Association – Member
Education
University of Toronto, J.D.
University of Toronto, M.A.
University of Toronto, B.A. (Hons.)