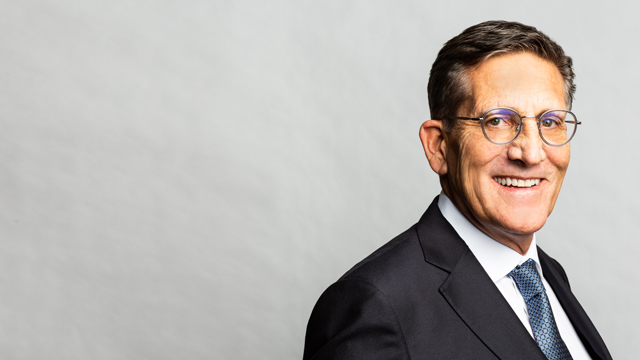 Charles Hofley is a senior labour and employment lawyer in Hicks Morley's Ottawa office who maintains a bilingual practice. He has more than 30 years of experience advising private and public sector employers on a broad range of employment and labour matters, including collective agreement negotiation/administration, strike and injunction preparation, human rights and social service matters.
Charles is an experienced negotiator and regularly appears before boards of arbitration, administrative tribunals and all levels of court.
He is a frequent speaker at conferences and seminars on current issues in labour and employment law.
Awards & Recognition
Best Lawyers in Canada (2009-2021)
Labour and Employment Law
Canadian Legal Lexpert Directory (2014-2021)
Employment Law (Repeatedly Recommended)
Memberships & Affiliations
Association des juristes d'expression française de l'Ontario – Membre
Canadian Association of Counsel to Employers – Member
Canadian Bar Association – Member
Ontario Bar Association – Member (Labour & Employment Law Section)
The Advocates' Society – Member
County of Carleton Law Association – Member
Ottawa Construction Association – Member
Human Resources Professionals Association, Ottawa Chapter – Member
Select Publications & Presentations
"Legal Updates in the Ontario Developmental Services Sector" Ontario Agencies Supporting Individuals with Special Needs (OASIS) 2019 Conference (May 9, 2019)
"Employment Law" HRPA Brockville and District Chapter – Eastern Ontario Legal Conference (April 12, 2019)
"HRPA Quinte and District Chapter" 20th Annual HR Employment and Labour Law Conference (October 30, 2018)
"Fair Work Places, Better Jobs Act, 2017" Ontario Community Services Coalition (June 9, 2018)
"Major Caselaw and Legislative Update" Lancaster House 2017 Ottawa Human Rights and Labour Law Conference  (November 8, 2017)
"Update on Privacy in Employment Law" CBA Access to Information and Privacy Symposium (October 27, 2017)
"Workplace Investigations" Frontenac Law Association: 1000 Islands Legal Conference (September 29, 2017)
"Legal Topics Impacting Non-Profits" OASIS – 20 Anniversary, Ottawa (May 4, 2017)
"Speaker and Closing Remarks" DisruptHR Ottawa Event (October 28, 2016)
"What Does the Labour Landscape Hold in Store for 2016 and Beyond?" OASIS -Annual Conference and AGM, Niagara Falls (May 5, 2016)
"Developments in Current Family-Status Cases and Decisions" Infonex – Managing Your Duty of Accommodate Conference, Ottawa (March 30, 2016)
"Testifying as a Witness – Tips to Boost Your Credibility and Your Case" HRPA Ottawa Dine and Learn (March 10, 2016)
"Developmental Service Advisory Group Update" OASIS – Labour Relations Information Session, Toronto (January 20, 2016)
"The Supreme Court's Decision on the Right to Strike:  The practical implications" Lancaster Ottawa Human Rights and Labour Law Conference, Ottawa (September 30, 2015)
Human Resources Professional Association – Ottawa Chapter Law Day Conference 2015 – Panel Member (May 27, 2015)
"Navigating the Hurdles: a Legal Prospective" OASIS Annual Conference (May 8, 2014)
"Current Decisions and Upcoming Issues: Major case law and legislative roundup" Lancaster House 3rd Annual Labour Law Conference, Ottawa (May 2014)
"Employment Labour Legal Update" presented to Excellence in Manufacturing Consortium of Canada (EMC) (November 19, 2013)
"Workplace Harassment:  Navigating the Minefields" Human Resources Professional Association  – Quinte Chapter Conference (October 2013)
"Frustration of Contracts" County of Carleton Law Association, Six-Minute Labour Lawyer (September 2013)
Human Resources Professional Association – Ottawa – Roundtable on investigations (June 2013)
Education
Dalhousie University, LL.B.
Trent University, B.A.