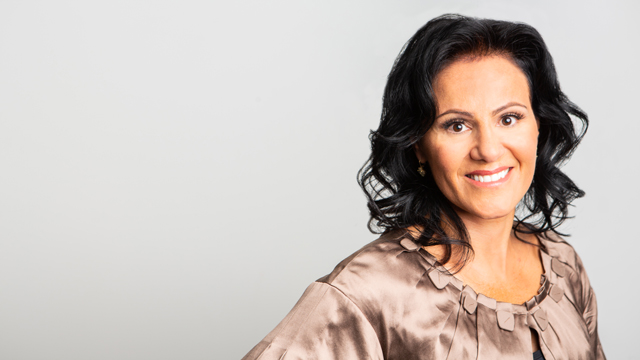 Dolores Barbini is a management side labour, employment and human rights lawyer in Hicks Morley's Toronto office.  She advises both public and private sector employers with respect to their union and non-union workforces.  Dolores appreciates how important it is to know the client's business and understand the uniqueness of each workplace.  She also knows that proactive advice, training and education can provide the most cost effective results for clients.
Dolores has appeared in hundreds of hearings in various forums including; grievance and interest arbitrations, the Human Rights Tribunal of Ontario (Social Justice Tribunal), the Ontario Labour Relations Board, WSIAT and the Child and Family Services Review Board.  Dolores' practice focuses on labour arbitrations in all areas including collective agreement interpretation, discipline and dismissal, management rights, absenteeism management, accommodation, workplace violence and job evaluation.  Dolores also regularly provides advice and assistance to employers in the area of human rights, notice terminations and dismissals for cause, policy development, restructuring and employment standards.
Dolores is currently a co-chair of the firm's School Board practice group and is counsel to many school boards across the province. She is a regular presenter at School Board conferences held by OPSBA, OCSTA, OCSOA and OCSBOA, and has presented at Ontario Bar Association/Canadian Corporate Counsel Association co-sponsored events.
Practice Areas
Awards & Recognition
Canadian Legal Lexpert Directory (2017-2021)
Labour Relations (Repeatedly Recommended)
Memberships & Affiliations
Canadian Association of Counsel to Employers – Member
Ontario Bar Association – Member of Labour and Education Law sections
Select Publications & Presentations
"Labour Arbitration Advocacy: Focus on Evidence" The Advocates' Society (March 1, 2019)
"Preparing for Ontario Bill 148 – Fair Workplaces, Better Jobs Act 2017" Infonex Professional Development (November 21 – 22, 2017)
"Strategies for Operating in the New Environment" Preparing for Ontario Bill 148: Fair Workplaces, Better Jobs Act 2017 (November 21 – 22, 2017)
Education
Osgoode Hall Law School, LL.B.