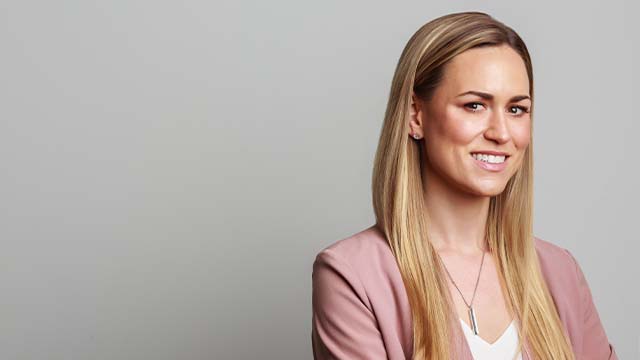 Carey O'Connor is a labour and employment lawyer in Hicks Morley's Toronto office. She advises employers on a wide range of labour and employment issues, with particular focus on employment litigation, grievance arbitration and collective bargaining.
Carey has substantial experience litigating matters related to occupational health and safety issues and collective agreement interpretation. She works closely with her clients to respond to and defend orders and charges under the Occupational Health and Safety Act. She has considerable experience in the college, university, healthcare and municipal sectors and is regarded as a thought leader on pandemic-related legal issues, having guided many employers through changing requirements and subsequent labour-related challenges.
Carey uses her undergraduate education in commerce to develop a deep understanding of each organization. Her clients trust her as their strategic advisor and count on her to find the best strategies to mitigate risk. She is practical and quick to identify core issues. She uses her subject-matter expertise and clear thinking to negotiate positive settlements and litigate successful outcomes.
Awards & Recognition
The Best Lawyers in Canada™ (2023–2024)
Labour and Employment Law
Industrial Relations Prize (2008)
Queen's School of Business
Memberships & Affiliations
The Advocates' Society – Member
Canadian Bar Association – Member
Ontario Bar Association – Member (Civil Litigation and Labour & Employment Law)
Select Publications & Presentations
"Annual Arbitration Activity Update" Coordinating Committee Vice-Presidents Human Resources Conference (November 4, 2022)
"New Minimum Standards for Gig Workers: Understanding the Implications of Bill 88" Ontario Bar Association Labour and Employment Law Program (May 16, 2022)
Panelist, "Work Force Considerations" Ontario Bar Association's INSTITUTE Series (November 10, 2021)
"COVID-19 Update – Lessons Learned and Employment Implications" Human Resources Professionals Association, Durham Chapter: Labour and Employment Law Conference (June 4, 2021)
"Returning to Work – Employer Considerations and Workforce Management Strategies" Ontario Bar Association (May 5, 2020)
Education
Western University, J.D.
Queen's School of Business, B.Comm.