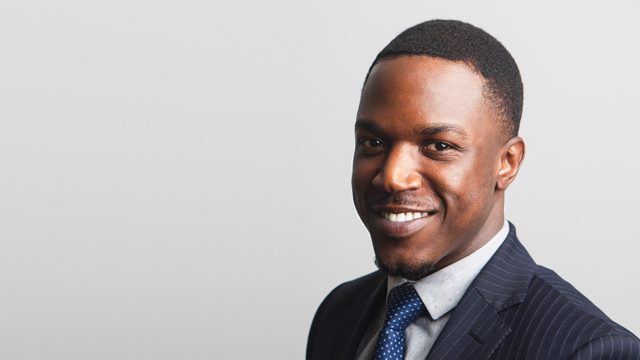 Evon Gayle is a labour and employment lawyer in Hicks Morley's Waterloo office. He advises employers and management on a wide variety of issues involving labour, employment law and employment equity, human rights and accommodation, occupational health and safety, and anti-racism policy development and implementation.
Evon performs an assortment of work for clients such as drafting HRTO pleadings (including responses and request for an order during proceedings), reviewing and revising employment letters, drafting termination letters for employees and independent contractors and providing strategic advice respecting same, drafting non-disclosure agreements, assuming carriage of grievances, and providing guidance to senior administrative team members.
Evon joined Hicks Morley as an associate in 2020 after previously completing his articles with the firm. Prior to that, he summered with a GTA municipality. While at law school, Evon was an active member of numerous student organizations and the broader community. He received the J.W. Whiteside award for graduating students in recognition of outstanding services to the Faculty of Law and the legal community. Notably, Evon was a first-year legal research and writing teaching assistant, a labour law research assistant, and intern to Judge Jennifer Faunce at the 16th Circuit Court in Michigan. He was also a volunteer case worker for two legal aid clinics.
Memberships & Affiliations
Ontario Bar Association – Member (Labour & Employment Law section)
Ontario Bar Association – Council Member (Central South Region)
Canadian Bar Association – Member
Canadian Association of Black Lawyers – Member
Select Publications & Presentations
"Recent Amendments to the ESA re the Disconnecting from Work and Electronic Monitoring" Human Resources Network of Ontario Libraries (April 29, 2022)
"Labour and Employment: Canada's Fastest Growing Area of Law" Black Law Students' Association of Canada: 31st Annual National Conference (February 18, 2022)
"Disconnect from Work" Ontario Municipal Health & Safety Professionals Association (February 11, 2022)
"Legal Update 2021" Stratford & District HR Association (September 22, 2021)
"Creating Accessible Workplaces" National AccessAbility Week (May 31, 2021)
"Emerging Legal Issues and Considerations in the Workplace" NFP (November 25, 2020)
"COVID and Labour Laws" Southwest Central Human Resources Group (November 5, 2020)
Education
University of Windsor, J.D.
University of Detroit Mercy, J.D.
York University, B.A. (Hons.)