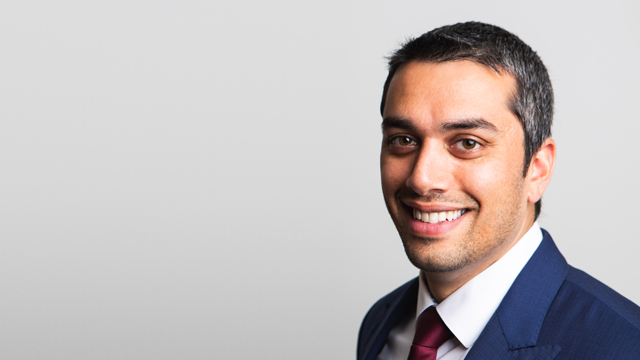 Rayaz Khan is a labour and employment lawyer in Hicks Morley's Toronto office. He provides advice and representation to employers and management in both the private and public sectors on a wide range of labour, employment and human rights issues including wrongful dismissal litigation and other issues such as workplace grievance arbitrations, collective bargaining, labour disputes, human rights and accommodation, and employment standards. Rayaz has also advised and helped several corporations navigate large-scale restructurings.
Rayaz has appeared as counsel at the Ontario Superior Court of Justice and various boards and tribunals including the Human Rights Tribunal of Ontario. He utilizes a practical and solutions-oriented approach to all client matters—both in litigation and in day-to-day advice.
Rayaz completed the JD program at Osgoode Hall Law School. As a lawyer, Rayaz remains actively involved in various law school communities and helps organize and judge various moots throughout Ontario. He has been a member of the teaching team for Osgoode's "Lawyer as Negotiator" course and is a mentor with Western University's Faculty of Law BIPOC Mentorship Program.
Outside of his practice, Rayaz enjoys watching and playing sports, spending time with his dog, and woodworking.
Memberships & Affiliations
Canadian Bar Association – Member
Ontario Bar Association – Member (Labour & Employment Law)
Select Publications & Presentations
"Expert panel: Publicity placing employees in false light could lead to legal issues" Benefits Canada (January 11, 2022)
"Expert panel: The ins and outs of the Canada Emergency Wage Subsidy one year on" Benefits Canada (March 30, 2021)
"HRTO Sexual Harassment Case Note: NK V. Botuik" Ontario Bar Association (February 2, 2021)
"A Legal Update on the Government's CEWS and CERB Programs" Benefits Canada (April 14, 2020)
Education
Osgoode Hall Law School, J.D.
York University, B.A.