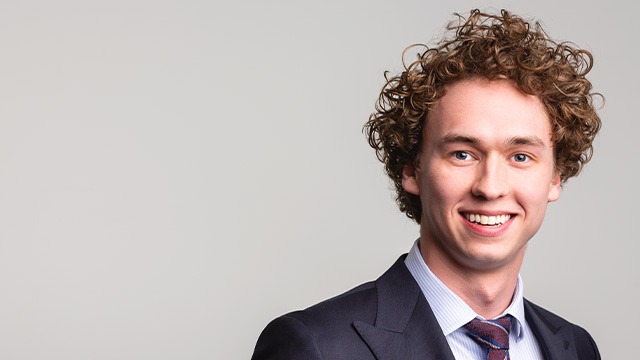 Biography
Andrew Campbell is a J.D. candidate at the University of Toronto Faculty of Law. Prior to law school, he completed his B.A. with distinction in history and political science at McGill University in Montreal.
Andrew volunteers at the University of Toronto legal clinic and Downtown Legal Services, and he serves on the Labour and Employment Law Society executive. Andrew is a strong advocate interested in all areas of labour and employment law, but has a particular interest in wrongful dismissal, human rights, and occupational health and safety matters.
In his free time, Andrew enjoys skiing, sailing and surfing the Great Lakes.