Hicks Morley Celebrates 50 Years!
In 1972, a group of young lawyers started a small firm dedicated exclusively to the practice of management-side labour law. Strong in character and fiercely determined, they shared the common perspective that businesses wanted practical and creative solutions to their workplace issues. Eventually, their firm became the pre-eminent labour and employment law boutique in Canada.
Much has changed in the half century since Hicks Morley first opened its doors. Our practice has expanded to all areas of workplace law and our team is now almost 250 members strong. Our priority, however, remains the best interests of our clients. Your continued confidence in our ability to achieve that is our most prized endorsement.
Thank you for your continued loyalty and support over the last 50 years. As we reflect on this wonderful milestone, we hope you will continue alongside us as we explore the challenges, changes, and successes the next 50 years will surely bring!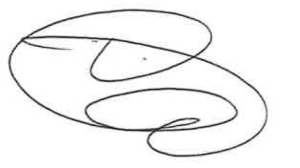 Craig Rix
Managing Partner