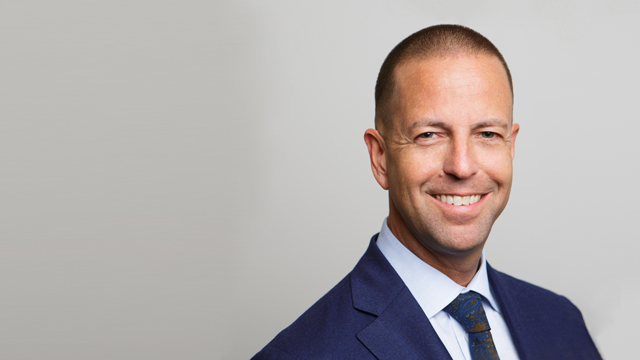 Craig Rix is a labour and employment lawyer in Hicks Morley's Toronto office. In 2019, Craig has been working with firm clients as they navigate through a period of transformation in the public and broader public sector. He is also working with firm clients to make sure their organizations are able to leverage the changes brought about by Bill 47 – the Making Ontario Open for Business Act, 2018 (Bill 47), the Restoring Trust, Transparency and Accountability Act, 2018 (Bill 57) and the changes introduced in Bill 66, Restoring Ontario's Competitiveness Act, 2018. His practice is dedicated to a wide range of activities including strategic human resources change management collective bargaining negotiations and rights arbitration advocacy in both the public and private sector.
Craig is an advocate, negotiator, relationship-builder and problem-solver. Applying a broad skill base forged through experience at the bargaining table, the boardroom table and an early career leave as a senior advisor to the provincial government, Craig has developed the ability to help his clients creatively solve a number of complex human resources problems.
Craig regularly leads in-house training to help organizations avoid legal troubles in the first place. Using his practical knowledge of the statutory, regulatory and public policy-making process, Craig's work also includes representing employers with a wide range of human resources, public policy advocacy and governance-related issues.
Craig is a member of the firm's Executive Committee, responsible for client growth and development.
Practice Areas
Awards & Recognition
Best Lawyers in Canada (2012–2020)
Labour and Employment Law
Who's Who Legal (2012, 2016-2019)
Labour and Employment Law
Chambers Canada (2019-2020)
Employment and Labour Law
Canadian Legal Lexpert Directory (2014-2019)
Labour Relations (Repeatedly Recommended)
Best Lawyers Global Business Edition (2018)
Labour and Employment Law
Memberships & Affiliations
Canadian Bar Association – Member
Ontario Bar Association – Member (Labour & Employment Law Section)
Canadian Association of Counsel to Employers – Member/Past President and Director (2007-2014)
Windsor Detroit Bridge Authority – Past Director and Chair – Human Resources and Governance Committee (2014-2018)
State Chemicals Inc. – Board of Directors
Toronto Port Authority – Past Director (2008-2014)
Ontario Chamber of Commerce – Past Director (2000-2010)
Select Publications & Presentations
"2019 AMO Annual Conference" Association of Municipalities of Ontario (August 19, 2019)
"2018 AMO Annual Conference" Association of Municipalities of Ontario (August 21, 2018)
Education
University of Windsor, LL.B.
McMaster University, B.A. Hons., M.A. (Public Policy/Public Administration)