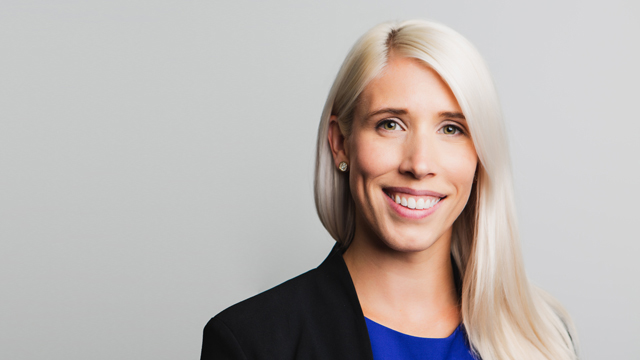 Amanda Lawrence-Patel is a labour and employment lawyer in Hicks Morley's Toronto office. She advises a large number of public-sector employers—including universities, school boards and hospitals—on a wide range of labour, human rights and employment matters, with a particular emphasis on human rights and labour relations in the education sector.
Amanda has a robust legislative compliance practice and significant experience drafting policies and procedures in the education sector including in respect of sexual violence, harassment and discrimination. She has been heavily involved in vaccination compliance and response issues which have arisen as a result of the pandemic.
Amanda appears as counsel on a variety of labour and employment disputes including grievances, human rights applications and complaints to the Ministry of Labour. She provides workplace investigation training and accommodation training to clients at Hicks Morley's internal workplace sessions and she provides external training on issues such as the duty to accommodate and workplace harassment.
Amanda is a dedicated member of the firm's Diversity, Equity and Inclusion Committee.
Practice Areas
Memberships & Affiliations
Canadian Bar Association – Member
Ontario Bar Association – Executive Member (Education Law section), Member (Labour & Employment Law section)
Canadian Association of University Council – Member
Board of Trustees, The Linden School – Trustee and HR Committee Member
University of Toronto – Adjunct Professor
Select Publications & Presentations
"Social Media and the Law" and "Mandatory Vaccine Policies and Litigation: Lessons Learned, Where Are We Now, and Where We Go From Here" Canadian Association of University Solicitors 2022 Conference (June 10–11, 2022)
"Mandatory Vaccination Policies in the Workplace: Lessons Learned" The Eight-Minute Labour Lawyer 2022 (June 2, 2022)
"Settlements After the Bill 124 Moderation Period" Faculty Bargaining Services (May 12, 2022)
"Fall 2021 Vaccination 'Hot Topics'" Council of Senior Administrative Officers (October 7, 2021)
"COVID-related Topics" Faculty Bargaining Services Webinar (September 27, 2021)
"Damage Awards and Update of Remedial Powers: Past Practice and Trends in the Various Jurisdictions" The Canadian Association of Counsel to Employers Conference (September 21, 2021)
"Vaccination Issues" Council of Senior Human Resource Officers (August 30, 2021)
"COVID-19 Education Law Update – Accommodating Staff and Students" Osgoode Professional Development (May 15, 2020)
"Current Trends and Emerging Issues in Student Discipline" Ontario Bar Association's Institute (February 6, 2019)
"Work Integrated Learning: Best Practices for Legal Risk Management" Osgoode Professional Development (February 15, 2018)
Program Chair, "School Boards Collective Bargaining Act: Eighteen Months Later" Ontario Bar Association (November 25, 2015)
"The Duty to Accommodate Does Not Require the Removal of Essential Duties" Ontario Bar Association (June 1, 2015)
"Tranchemontagne Test for Discrimination Upheld at HRTO" Ontario Bar Association (January 22, 2015)
Education
University of Toronto, J.D.
Acadia University, B.A. (Hons.)