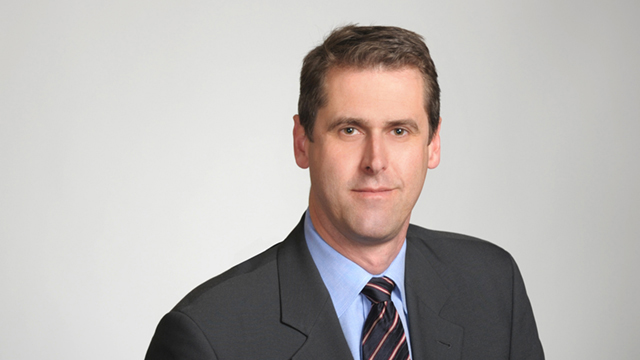 Andrew McCreary, a lawyer in Hicks Morley's Ottawa office, devotes his practice to employment law. Andrew works particularly with employers in the financial services, technology and defence sectors as well as those in government outsourcing. This work has included the defence of numerous wrongful dismissal claims and human rights applications.
Andrew also frequently addresses departing employee issues including the successful pursuit of injunctions, Anton Piller relief, recovery of corporate data and damages awards at trial.
He has repeatedly appeared at the Court of Appeal for Ontario, in cases enforcing executive employment agreements, overturning wrongful dismissal damage awards, upholding findings of cause for dismissal and maintaining the award of damages against departing employees.
Andrew also provides regular and ongoing advice to clients to mitigate litigation risk.
Practice Areas
Awards & Recognition
Best Lawyers in Canada (2019-2020)
Labour and Employment Law
Canadian Legal Lexpert Directory (2019)
Employment Law (Repeatedly recommended)
Memberships & Affiliations
Canadian Bar Association – Member
Ontario Bar Association – Member (Civil Litigation and Labour & Employment Law Sections)
Canadian Mental Health Association of Ottawa-Carleton – Past-President
Select Publications & Presentations
"Employment Law" HRPA Brockville and District Chapter – Eastern Ontario Legal Conference (April 12, 2019)
"Managing Acquisitions – Change Management" HRPA Ottawa: Breakfast (March 8, 2018)
"The Human Rights Code – How to do Human Rights right" HRPA Ottawa Law Conference (November 1, 2017)
"Six Minute Employment Lawyer" County of Carleton Law Association (September 21, 2017)
"The Employee Life Cycle" 2016 HRPA Ottawa Chapter Law Conference (October 27, 2016)
"Update on Notice Periods" Six Minute Employment Lawyer, Ottawa (September 22, 2016)
Employment Law Panel, County of Carleton Law Association Annual Civil Litigation Conference (November 22, 2014
"Human Rights Claims in the Courts" Six Minute Employment Lawyer, Ottawa (September 18, 2014)
"New Accessibility Laws: What you Need to Know" Ottawa HR Magazine, Ottawa Business Journal, (May 23, 2011)
Contributing Author, "E-Discovery in Canada", Todd Burke et al., Toronto (2008)
Education
Queen's University, LL.B.