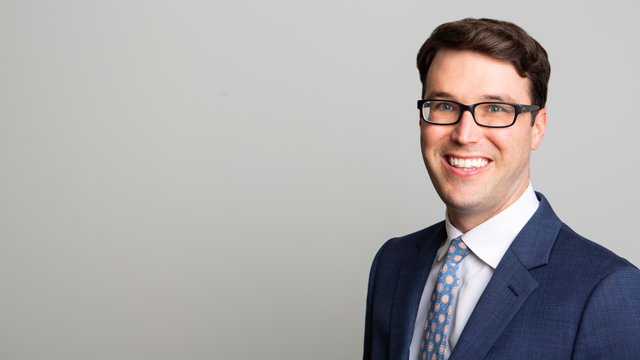 Edward O'Dwyer is an employment lawyer in Hicks Morley's Toronto office. He advises employers on a wide range of labour and employment issues including labour disputes, grievance arbitrations, employment standards, workplace safety and insurance, employment contracts, human rights and accommodation and related court litigation.
As an experienced litigator, Edward acts as employer counsel in wrongful dismissal and wrongful competition matters for clients in a variety of sectors including federally regulated employers and employers in the financial services industry. He regularly appears before arbitrators, administrative tribunals and appellate courts. In addition to his courtroom experience, he routinely acts for employers in complex WSIB/WSIAT matters including cases involving traumatic mental stress, chronic mental stress and presumptive PTSD.
Edward takes a solutions-oriented approach to all client matters—both in litigation and day-to-day advice. He believes that the best way to avoid and resolve issues is to learn as much as possible about each of his clients. He aims to make his clients' jobs easier by presenting matters in the most straightforward and practical way. Edward focuses on strategic ways to avoid litigation and, when it cannot be avoided, he extracts the lessons that can be learned to proactively address other areas within his clients' organizations that may require modifications.
Outside of his practice, Edward is a history buff and sports enthusiast who enjoys spending as much time as he can with his growing family.
Memberships & Affiliations
Canadian Bar Association – Member
Ontario Bar Association – Member (Civil Litigation and Labour & Employment Law)
Select Publications & Presentations
"What will a return to work look like Part 1?" Ontario Bar Association (May 12, 2020)
Education
University of Western Ontario, J.D.
McGill University, Bachelor of Arts (Jt. Hons.)