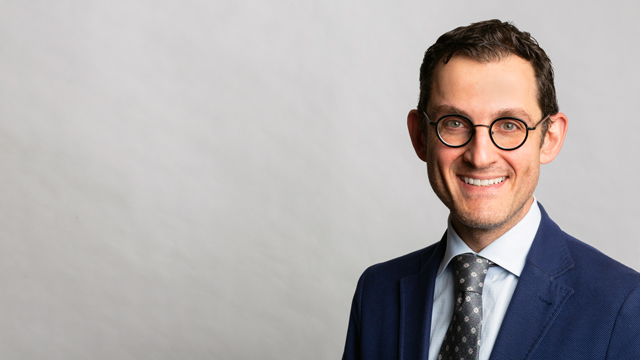 Frank is a senior litigation lawyer in Hicks Morley's Toronto office. He has significant courtroom experience representing clients in civil litigation and regulatory proceedings.
Frank has particular expertise in administrative law and judicial review, appeals, and litigation relating to employment disputes and executive compensation, pension and benefits, disability claims, shareholder disputes, restrictive covenant enforcement, class actions, and injunctions.
Frank has represented clients in trials, appeals, commercial arbitrations, tribunal hearings and labour board and arbitration proceedings. He has appeared as counsel in all levels of court in Ontario, in the Alberta Court of Queen's Bench, the Federal Court, the Federal Court of Appeal, and the Supreme Court of Canada.
Frank has significant experience working with financial sector, university, school board, hospital and municipal clients.
Prior to commencing practice, Frank clerked at the Court of Appeal for Ontario.
Practice Areas
Awards & Recognition
Best Lawyers in Canada (2019-2021)
Labour and Employment Law, Corporate and Commercial Litigation
Canadian Legal Lexpert Directory (2021)
Employment Law (Repeatedly Recommended)
Legal 500 Canada 2018
Labour and Employment Law
Memberships & Affiliations
Canadian Association of Counsel to Employers – Member
Canadian Bar Association – Member
Divisional Court Users' Committee – Member
Ontario Bar Association – Member (Administrative, Civil Litigation, Class Actions, Constitutional, Civil Liberties and Human Rights Law, Education, Labour and Employment, and Pensions and Benefits Law Sections)
The Advocates' Society – Member
Canadian Association of University Solicitors – Member
Select Publications & Presentations
"Cybersecurity Defence, Response and Litigation" CCCA Webinar (March 5, 2020)
"Addressing Sexual Harassment Issues in Litigation and Employment Law" CCCA Webinar (April 25, 2019)
"Employment Litigation Advocacy" The Advocates' Society (September 21, 2018)
"Restrictive Covenants and Injunctions: The Latest on the Law and Practice" CCCA Webinar (March 29, 2018)
"Employment Litigation Round-Up: 2016 in Review" CCCA Webinar, Toronto (March 7, 2017)
"Frustration of Contract in the Employment Law Context" Annual Review of Civil Litigation 2016, Carswell (September 9, 2016)
"The Supreme Court of Canada 'Sharpens the Focus' of Fiduciary Law" Ontario Bar Association (April 2010)
"A Representative Plaintiff for All Seasons" Class Action Defence Quarterly, Vol. 2, No. 3 (March 1, 2008)
Education
Harvard Law School, J.D. (magna cum laude)
University of Toronto, B.A