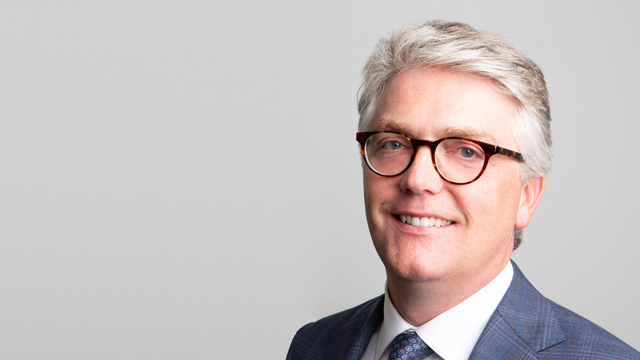 Gregory Power is a labour and employment lawyer in Hicks Morley's Toronto office but his practice extends nationwide. He provides strategic, practical and cost-effective advice to employers from coast to coast on a variety of workplace issues.
Gregory chairs the firm's Colleges Sector Practice Group and previously served on the firm's Executive Committee. He is an experienced negotiator who provides strategic guidance during times of crisis and times of significant change. He regularly acts as chief negotiator for clients engaged in the collective bargaining process and has negotiated collective agreements in almost every province. His approach is versatile and he has bargained for local, national, and multi-national corporations as well as colleges, libraries, police service boards and transit companies.
In addition to appearing before arbitrators, labour boards, courts and human rights tribunals at both the provincial and federal levels, Gregory routinely provides advice on corporate transactions, restructuring and positive employee relations. He devotes time to truly understand a client's business so that he can better assist them to navigate and prioritize their workplace issues.
Prior to joining Hicks Morley, Gregory was employed with the Newfoundland and Labrador Employers' Council where he advised clients on matters relating to employment standards, labour law and workers' compensation.
Awards & Recognition
The Best Lawyers in Canada™ (2020–2024)
Labour and Employment Law
Canadian Legal Lexpert® Directory (2017–2023)
Labour Relations (Repeatedly Recommended)
Lexpert® Rising Stars (2016)
Leading Lawyer Under 40
Memberships & Affiliations
Canadian Association of Counsel to Employers – Member
Canadian Bar Association – Member
Ontario Bar Association – Member (Civil Litigation and Labour & Employment Law)
Select Publications & Presentations
"Annual Arbitration Activity Update" Coordinating Committee Vice-Presidents Human Resources Conference (November 4, 2022)
Education
University of New Brunswick, LL.B.
University of Toronto, M.I.R.
Memorial University of Newfoundland, B. Comm.