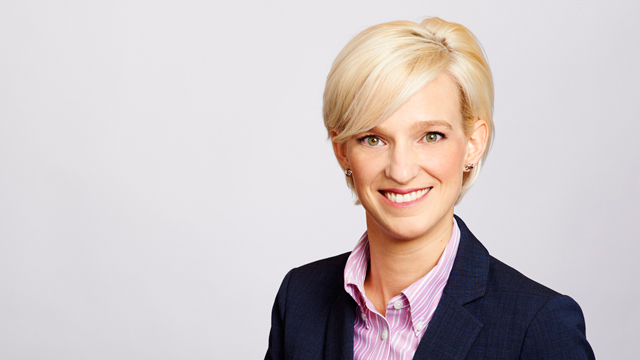 Jacqueline Luksha, a lawyer in the Toronto Office, provides advice on a range of labour and employment issues. She also represents clients in human rights complaints, labour injunctions, grievance arbitrations, wrongful dismissal claims, employment standards complaints and employment contract disputes.
She has appeared before the Ontario Superior Court of Justice (including Small Claims and the Divisional Court), the Federal Court, the Federal Court of Appeal, administrative tribunals (including the Ontario Labour Relations Board, Human Rights Tribunal of Ontario, Pay Equity Hearing Tribunal) and labour arbitration boards.
In addition to her advisory and advocacy practice, Jacqueline frequently provides training for clients of a variety of topics, such as workplace investigations and human rights accommodation. Most recently, she spoke to a municipality about workplace bullying and harassment and gave a talk on the use of medical marijuana in the workplace.
Practice Areas
Memberships & Affiliations
Canadian Bar Association – Member
Ontario Bar Association – Member (Administrative Law, Civil Litigation, Constitutional, Civil Liberties and Human Rights Law, Labour & Employment Law, and Public Sector Lawyers Sections)
Advocates' Society – Member
Select Publications & Presentations
"Workplace Investigations Training" 46th Annual NAEN Conference –  Clearwater Beach, Florida (March 15, 2015)
"The Implications of the Increasing Prevalence of Medical Marijuana for Service Providers and Employers" Ontario Bar Association (January 22, 2015)
"The Duty to Investigate Workplace Complaints under the Ontario Human Rights Code…Is Hindsight Really 20/20?" Ontario Bar Association (May 28, 2014)
Education
Queen's University, J.D.
Queen's University, Masters of Industrial Relations
Queen's University, Bachelor of Commerce (Hons.)