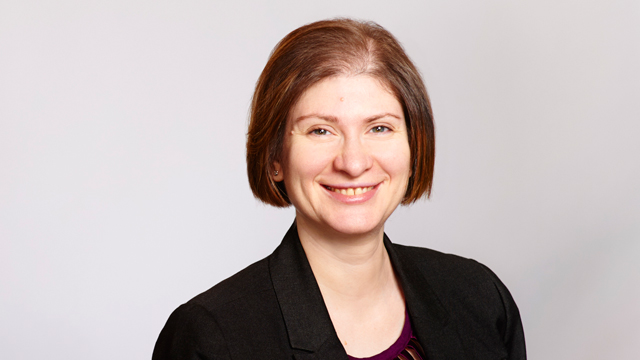 Mariana Kamenetsky is a lawyer in Hicks Morley's Toronto Office. Mariana's practice is focused on workers' compensation litigation and related matters involving human rights and labour arbitrations. She advises federally and provincially regulated employers.
Mariana regularly represents employer's interests before the Workplace Safety and Insurance Board Appeals Services Division and the Workplace Safety and Insurance Appeals Tribunal. She advises employers on accommodations, internal policies and can provide training programs tailored to an employer's specific business needs. Prior to joining Hicks Morley Mariana articled at a large full service firm and worked in house for a large Crown corporation.
Practice Areas
Memberships & Affiliations
Ontario Bar Association – Member (Labour & Employment Section)
Select Publications & Presentations
"Mental Health Claims" 29th Annual Schedule 2 Employers' Group Conference (September 18, 2018)
"Ontario Association of Paramedic Chiefs (OAPC) 2018 Spring Conference" Ontario Association of Paramedic Chiefs (May 9-10, 2018)
Education
University of Toronto, J.D.
University of Toronto, B.Sc. (Hons.)