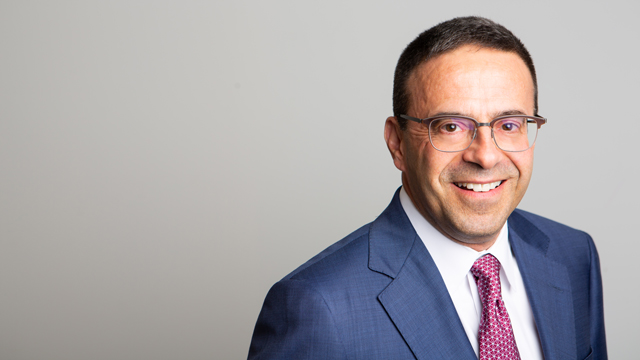 Michael Kennedy is a labour and employment lawyer in Hicks Morley's Toronto office. Michael is counsel to a wide variety of broader public sector employers, such as universities and municipalities, and large private sector employers.
Michael's practice regularly takes him across the province. He is chair of the firm's University practice group and is the former chair of the Municipal practice group.
Michael appears as counsel in labour and employment disputes involving the courts, arbitration, the Ontario Labour Relations Board, and the Human Rights Tribunal of Ontario.  Michael also has extensive experience in providing strategic bargaining advice and has unique experience as counsel in over 60 interest disputes.
Practice Areas
Awards & Recognition
Best Lawyers in Canada (2017- 2020)
Labour and Employment Law
Legal 500 Canada 2018
Labour and Employment Law
Canadian Legal Lexpert Directory (2015-2019)
Labour Relations (Repeatedly Recommended)
Best Lawyers Global Business Edition (2018)
Labour and Employment Law
Memberships & Affiliations
Canadian Association of Counsel to Employers – Member
Canadian Bar Association – Member
Ontario Bar Association – Member
American Bar Association – Member
Select Publications & Presentations
"Academic Negotiations: Strategies for Success" Faculty Bargaining Services (April 24, 2019)
"2018 Annual Conference" Faculty Bargaining Services (October 31 – November 2, 2018)
"OMHRA Fall Conference 2018" Ontario Municipal Human Resources Association (September 19-21, 2018)
"Senior University Administrators Course (SUAC)" Extended Education, University of Manitoba (June 10-15, 2018)
"Bill 148 Bootcamp" OMHRA Conferences Niagara Falls (February 7, 2018)
"Arbitration vs. Mediation: Protecting Rights and Resolving Conflicts" The Osgoode Certificate in Labour Law (February 6, 2018)
"Fire, Police & Emergency Services Bargaining Trends/Case Law, Legislative Changes & Recent Arbitrations" Ontario Association of Fire Chiefs (OAFC) Labour Relations Seminar, Toronto (January 17 & 18, 2018)
"Drafting Collective Agreements for Full-time Faculty" Faculty Bargaining Services Conference (November 2, 2017)
"Arbitrators Address Off-Duty Social Media Comments" Canadian Employment Law Today (2014)
Education
University of Western Ontario, LL.B.
Queen's University, B.A. (Hons.)