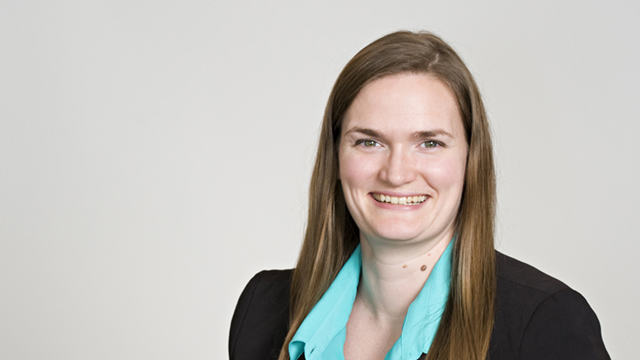 Biography
Natasha Monkman is a pension and benefits lawyer in Hicks Morley's Toronto office. She advises both public and private sector employers on a variety of plan administration, compliance and governance matters relating to their employee benefit plans and pension plans.
Natasha routinely assists clients with claims regarding benefit entitlements, including upon marriage breakdown and the death of an employee. She has also advised employers and plan administrators regarding mergers and acquisitions, alternative plan designs and funding issues.
Natasha also regularly advises municipal and school board employers regarding their obligations as participating employers in large jointly sponsored pension plans.
Practice Areas
Awards & Recognition
Canadian Pension & Benefits Institute (2015)
Ontario Regional Volunteer of the Year
Memberships & Affiliations
Ontario Bar Association – Member (Pension and Benefits Law Section)
Canadian Bar Association – Member (National Pension and Benefits Law Section)
Canadian Pension & Benefits Institute – Member, Ontario Regional Council – Vice Chair
Select Publications & Presentations
"The Importance of Benefit Plan Governance" HRPA Durham Chapter – Employment and Labour Law Conference (June 10, 2016)
"Putting it all Together: Applying Your Knowledge to Real-World Fact Situations" Osgoode CPD: 2016 Legal Guide to Pension and Benefit Entitlements Upon Marriage Breakdown (January 28, 2016)
Guest on Heirs + Omissions (Cable 14 Hamilton), discussing spousal and beneficiary pension plan entitlements (November 26, 2015)
"OMERS Enrolment Issues, Risk and Strategies" OPSBA Labour Relations and Human Resources Symposium (March 26, 2015)
"Pension and Benefit entitlements Upon Marriage Breakdown: The Legal Guide" Osgoode Professional Development (January 28, 2015)
"DC Plans Should Look South: Litigation Lessons from the U.S." CPBI Atlantic Regional Conference (September 25, 2014)
"The Future of Workplace Pensions" BenefitsCanada.com (2014)
"5 hot issues for 2013 you need to know about" Small Biz Advisor (2012)
"Pension Plan Administration Challenges: Spousal Waivers and Beneficiary Revocations Contained in Separation Agreements" OBA Institute 2011(February 3, 2011)
Education
Mount Allison University, B.A. (Hons.)
Osgoode Hall Law School, LL.B.