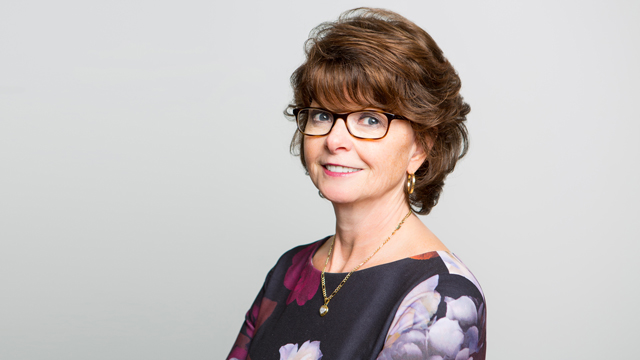 Carolyn Kay is a labour and employment lawyer in Hicks Morley's Toronto office.  She advises public and private sector employers on the wide range of legal rights and responsibilities associated with their relationship with employees and unions.
Carolyn regularly appears as counsel on behalf of employers in a variety of forums including rights and interest arbitrations, the Human Rights Tribunal of Ontario, the Ontario Labour Relations Board, the Pay Equity Hearings Tribunal and the Workplace Safety and Appeals Tribunal.  Carolyn provides ongoing advice to employers in their negotiations and development of and training with respect to employment-related policies designed to ensure statutory compliance.
Carolyn heads up the firm's practice group for Pay Equity, an area in which she has developed a singular expertise. She also has the lead responsibility for the firm's Workplace Investigation Training module which is offered both internally and externally to clients. Carolyn is also a member of the firm's Executive Committee.
Awards & Recognition
Best Lawyers in Canada (2011-2021)
Labour and Employment Law
Who's Who Legal (2020)
Labour, Employment and Benefits
College of Labor and Employment Lawyers
Fellow
Canadian Legal Lexpert Directory (2014-2021)
Labour Relations (Repeatedly Recommended)
Memberships & Affiliations
Canadian Bar Association – Member
Ontario Bar Association – Member (Labour & Employment Law Section)
College of Labour and Employment Lawyers – Fellow
Select Publications & Presentations
Program Instructor, "HRPA Pay Equity Certificate", Human Resources Professionals Association (HRPA) (April 26 – April 28, 2021)
"Accommodation of Pregnant Firefighters" Ontario Association of Fire Chiefs (OAFC) Labour Relations Seminar (January 24, 2019)
"The Legal Framework of Teacher Performance Appraisals", Ontario Principals' Council, Toronto (January 16, 2017 and January 20, 2018)
"Bill 148 Webinar", Ontario Hospital Association, Toronto (December 6, 2017)
Program Instructor, "HRPA Pay Equity Certificate", Toronto (September 27 and 28, 2017) (Semi-annually since 2015)
"Workplace Investigation Training", City client (April 7 and 13, 2017), Hospital client (January 30, 2017)
"Understanding the New Regulation: Executive Compensation Framework" OHA New Regulation on Executive Compensation Webinar (October 6, 2016)
"Maintaining Pay Equity: the Case for Vigilance" CCH Focus on Canadian Employment and Equality Rights, Vol. 9, Number 27 (March 2012)
"Maintaining Pay Equity: The Case for Vigilance" CCH Workplace Equity Guide, Volume 52 (June 2012)
"Employers can't afford to be complacent with pay equity" Canadian HR Reporter (September 20, 2010)
Education
York University, Osgoode Hall, J.D.
York University, B.B.A.