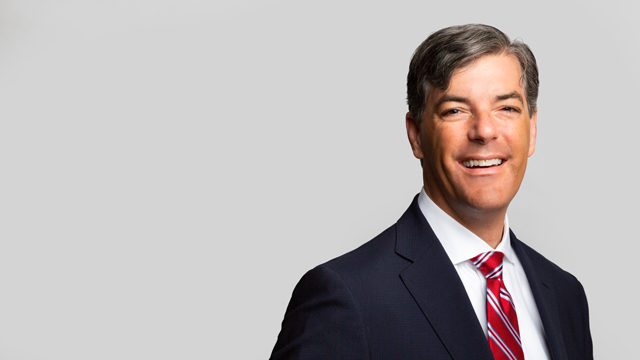 George Vuicic is a labour and employment lawyer in Hicks Morley's Ottawa office and a member of the firm's Diversity, Equity & Inclusion Committee. In his fully bilingual practice, he advises and represents employers on a broad range of labour and employment issues including litigation, regulatory prosecutions, arbitration and labour board proceedings.
George advises school boards, colleges and universities on both labour relations and education law including special education issues and other student-related issues. He has considerable experience advising parliamentary employers on the unique employment issues they face. George has appeared before all levels of court in Ontario, as well as the Federal Court of Canada and Federal Court of Appeal.
George thrives on helping employers meet the challenges arising out of their workplace and achieve their organizational goals. He takes pride in getting to know each employer's particular circumstances and objectives, and in working closely with them as a trusted strategic advisor.
When he is not working with employers, George enjoys travelling with his family, running and cycling (on roads, off roads and in the snow).
Awards & Recognition
The Best Lawyers in Canada™ (2019–2023)
Labour and Employment Law
Who's Who Legal – Global Leader (2021–2022)
Labour & Employment
Canadian Legal Lexpert® Directory (2012–2022)
Labour Relations (Repeatedly Recommended)
Who's Who Legal – National Leader, Canada (2017–2022)
Labour, Employment & Benefits
Lexpert® Rising Stars (2007)
Leading Lawyers Under 40
Memberships & Affiliations
Association des juristes d'expression française de l'Ontario – Membre
Canadian Association of Counsel to Employers – Member
Canadian Bar Association – National Sections Committee Executive Member (2018–2019); National Labour and Employment Law Section – Past Chair (2017–2018), Chair (2015–2017), Vice-Chair (2013–2015), Secretary-Treasurer (2011–2013), Executive Member (2006–2011)
The College of Labor & Employment Lawyers – Elected Fellow
Ontario Bar Association – Member (Civil Litigation, Education and Labour & Employment Law)
Select Publications & Presentations
"Update on Cutting Labour and Employment Law Developments" Human Resources Professionals Association, North Bay Chapter (May 2021)
"Is This Really Happening? A Cross-Canada Review of the Top Issues and Trends in Employment Law" Canadian Association of Counsel to Employers 16th Annual Conference (September 14, 2019)
"Employment Law" Human Resources Professionals Association, Brockville and District Chapter – Eastern Ontario Legal Conference (April 12, 2019)
"Rétrospective annuelle du droit du travail et de l'emploi hors Québec" Canadian Bar Association (January 30, 2019)
"Leading Mentally Healthy Workplaces" The Conference Board of Canada (May 8, 2018)
Lancaster House Audio Conference – Conduct Gone Viral: Private Behaviour, Public Reaction and Workplace Consequences (July 14, 2016)
CBA 16th Annual Administrative Law Labour and Employment Law Conference – Sex, Drugs and the Charter of Rights, Panel Moderator, Ottawa (November 28, 2015)
"Droit du Travail dans le ROC : Arrêts de principe en 2016" Association du Barreau canadien, Division du Québec, Montréal (February 2, 2017)
"Evolution, Revolution, Devolution" CBA 17th Annual Administrative Law and Labour and Employment Law Conference, Ottawa (November 19, 2016) – Moderator of Judges' Panel
Education
University of Windsor, LL.B.
University of Detroit Mercy, J.D.
University of Ottawa, B.A. cum laude