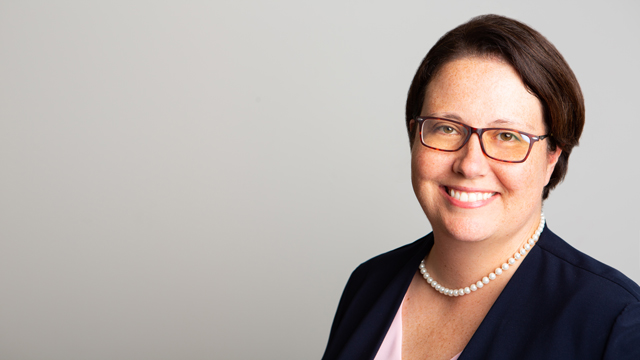 Jodi Gallagher Healy is a labour and employment lawyer in Hicks Morley's London office. She advises and represents employers on a wide range of labour and employment issues including grievance arbitrations, interest arbitration, labour relations strategy, human rights and accommodation, workers' compensation claims and revenue appeals, wrongful dismissal litigation, and employment standards compliance/litigation.
Jodi appears as counsel before a variety of administrative boards, mediators and judicial decision makers, is a frequent author and speaker on labour and employment law issues and has extensive experience acting for both provincially and federally regulated employers.
Jodi served on the Ontario Bar Association Labour and Employment Section Executive from 2009 to 2019 in various roles, including Chair for 2017–2018.
Jodi co-teaches a Labour Arbitration Law & Practice course at Western University's Law School.
Awards & Recognition
Canadian Legal Lexpert® Directory (2018–2023)
Employment Law (Repeatedly Recommended); Labour Relations (Consistently Recommended)
Memberships & Affiliations
Middlesex Law Association – Member
London Chamber of Commerce – Member
Canadian Bar Association – Member
Ontario Bar Association – Member
Select Publications & Presentations
Co-Chair, "The Eight-Minute Labour Lawyer 2022" (June 2, 2022)
Co-Chair, "The Six-Minute Labour Lawyer 2021" and Presenter, "Black Lives Matters: Restorative Actions" Law Society of Ontario (June 24, 2021)
Co-Chair, "The Six-Minute Labour Lawyer 2020" and Presenter, "Lessons Learned on Running an Arbitration or Mediation Remotely" Law Society of Ontario (June 29, 2020)
Education
Dalhousie University, LL.B. (Dean's List)
Dalhousie University, M.Sc.
Dalhousie University, B.Sc. (Honours)