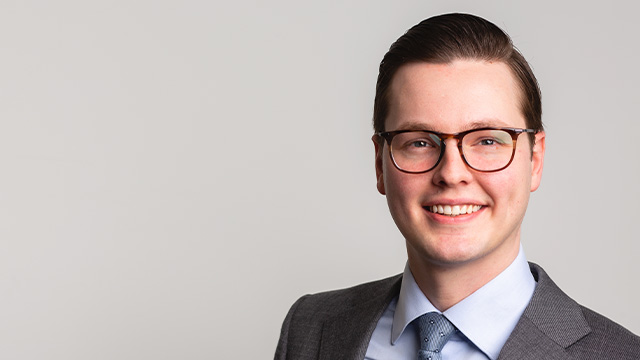 Michael Jaworski is a labour and employment lawyer in Hicks Morley's Toronto office. His practice emphasizes the negotiation of collective agreements and the defence of employers before the courts and in arbitration cases, human rights hearings and labour board proceedings.
Michael devotes time to truly understand each client's business so that he can better assist them to navigate and prioritize their workplace issues. He recently spent three months on a client secondment, adding invaluable insight into the practical needs of employers faced with complex legal and human resources problems.
Memberships & Affiliations
Ontario Bar Association – Member (Labour & Employment Law)
Canadian Bar Association – Member
Select Publications & Presentations
"Legal Update on Case Law and Legislation" Ontario Municipal Human Resources Association 2023 Fall Conference (September 14, 2023)
"Legal Update – Top 10 Legal Challenges of the Year and Fire Chief of Year" Ontario Association of Fire Chiefs 2023 Labour Relations Seminar (January 25, 2023)
"Current COVID-19 Landscape and Pandemic Protocols" Human Resources Professionals Association, Peel Chapter: Legal Trends 2022 (March 2, 2022)
Education
University of Toronto, J.D.
University of Western Ontario, B.A. (Hons.)