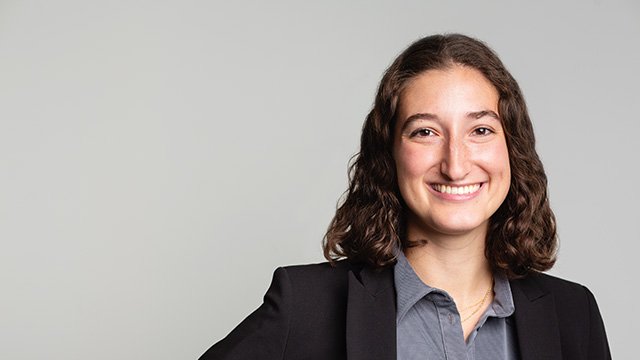 Biography
Erica Berry is a graduate of the University of Toronto Faculty of Law. Before attending law school, Erica graduated from Western University with a degree in political science and philosophy, and attended graduate school at the London School of Economics, receiving a master's degree in political theory.
As a law student, Erica was a caseworker at Downtown Legal Services in the Criminal Law and University Offences Division, a volunteer for Pro Bono Students Canada where she did research for the Canadian Civil Liberties Association and a researcher and student leader for the Asper Centre's Working Group on Sex Workers Rights. Last summer, Erica was a research and investigations intern at Physicians for Human Rights and a research assistant on the topic of First Nations data governance.
Outside of work, Erica enjoys running, photography and reading.