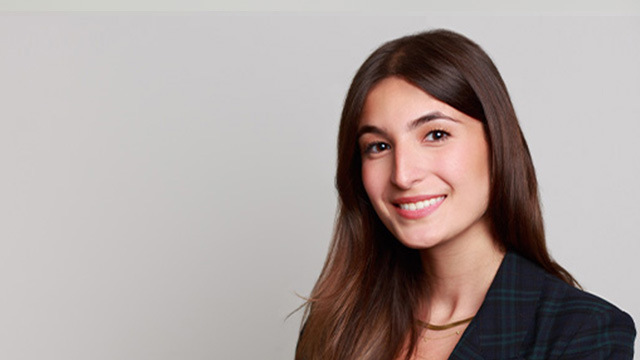 Articling Student

, Western
Biography
Kyla Tabibzadeh completed her law degree at Western University. Prior to attending law school, she graduated from Western University with a Bachelor of Arts, Honours Specialization in political science. After graduating, Kyla worked
at a leading national full-service firm which inspired her to attend law school.
During her time at law school, Kyla was very involved in several communities. She was a case manager for the Western Business Law Clinic where she assisted early-stage local businesses with their legal needs. Kyla participated in numerous advocacy competitions including the Siskinds Virtual Advocacy Moot and the BLG/Cavalluzzo Labour Law Moot.
Kyla's passion for labour law developed through a number of formative experiences. During her first-year summer, Kyla worked at a plaintiff-side labour and employment firm where she enhanced her research, advocacy and client-facing skills. Kyla also worked alongside a leading labour law professor analyzing recent labour arbitration decisions.
In her spare time, you can find Kyla walking her dog, practising yoga, reading a good book or travelling the world.